Year 3/4 Base 1

Wow!!!
On Thursday last we had an extraordinary experience in Base 1. The children all had the most fantastic time learning new skills at the circus workshop. Lucas and Jonny were great and the children learned so much about themselves by adopting a growth mindset. The tricks they were shown, they had to recreate. It was hard at first but the children kept trying, kept going and before long they could master it.
Well done everyone!!!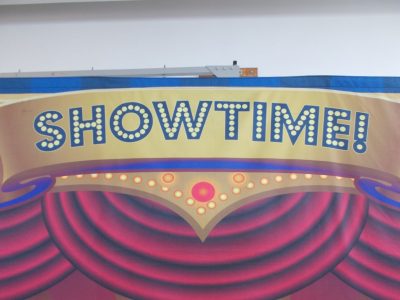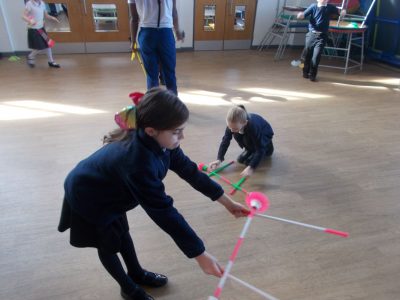 Rolling, rolling, rolling… I got to keep on rolling….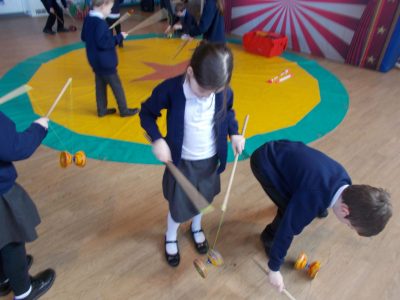 The diablos were tricky at first but I soon got the hang of it…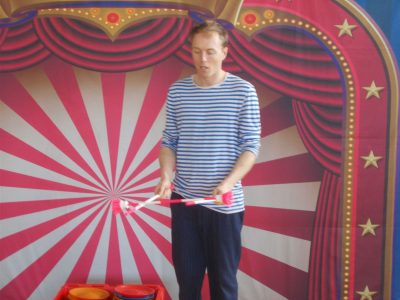 Lucas focused on the task at hand………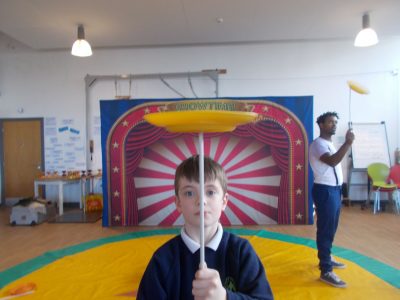 Steady does it….. Deep in concentration….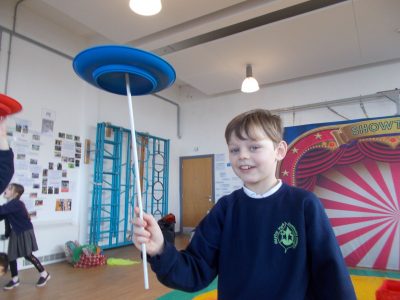 Proud as punch!!! Well done.. You kept trying and eventually you did it.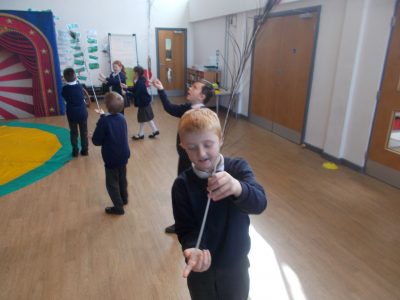 Look what I can do! Great sense of balance…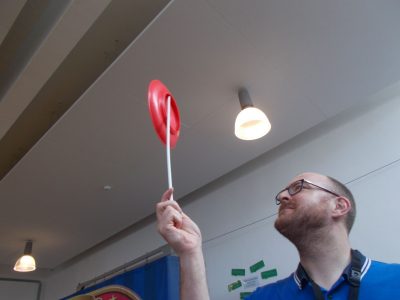 Even Mr Whitty had a go, he found the plate spinning really tough.
Some of the children's comments were:
I enjoyed the performance, especially the juggling. – DB
The unicycle was the best bit and learning to do new tricks. – SM
The spinning plates were so cool. It was hard but I did it in the end. – TT
I loved the flower sticks they look so impressive. – AB
The diablos made me dizzy, all that spinning, but it was great fun. – IB