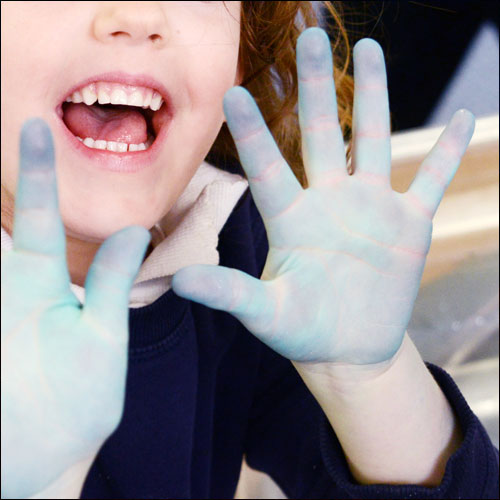 Welcome to Haytor View
At Haytor View we take very seriously our duty of care to our children, families and staff. In meeting the needs of all children, particularly during times of significant challenge, this sees us supporting their emotional and physical, well-being, as well as promoting their resilience – a process whose foundation is based in relationships.
We view our provision as being critical to supporting the health, well being and care of children. Underpinning our provision for children and families is maintaining positive mental health especially during what has been and continues to be a difficult time. This sees us support all children and families in being safe and well and positively engaging with school.
We have developed a whole-school approach to mental health and wellbeing. This includes engaging widely with all members of the school community as this is an essential part of our provision and is a key part of a school's ethos and values. We seek to be transparent in all that we do – a theme echoed through the design of our school building.
As School Leaders we work with the rest of the school team to bring what we aim to be the best possible service to the school community, children and families. We work flexibly in responding to needs where these are presented. Whilst we have particular areas of 'specialism' in support of the school, you may find yourself being engaged with each or either of us depending upon any particular set of circumstances.
As we write this we are living in unprecedented times. Stability is vital in a child's life, yet change is unavoidable and children will inevitably undergo a number of emotional and environmental transitions throughout their journey. We embrace the opportunity to help children develop patterns of behaviour that they can draw on throughout life. By managing transition carefully, we can ease the process of adjustment, bringing reassurance and a sense of belonging to both children and their families. There are lots of things that schools can do to help pupils prepare for, and cope with, change and also build resilience, self-confidence and self-esteem.
If you would like to learn more about our school please get in touch to arrange a visit. We always value the opportunity to share our school.
Scott Hampton – Acting Headteacher
School's Ethos and Values
At Haytor View Community Primary School everyone is committed to all members of the school community engaging in experiences which deepen their understanding by:
Learning together
Enjoying success
Aiming high
Celebrating difference
Enriching community
Home School Agreement
We recognise that the education of each child is a very special journey shared between the child, the parents, the adults in the school and all the other learners. We each have a role to play and we value the involvement of everyone. This Home School agreement is our shared commitment towards each child experiencing success.
Parent View
Parent View gives you the chance to tell Ofsted what you think about our school, from the quality of teaching, to dealing with bullying and poor behaviour. By sharing your views, you'll be helping our school to improve.