Year 1
And here it is!
To provide you with an idea about what you can expect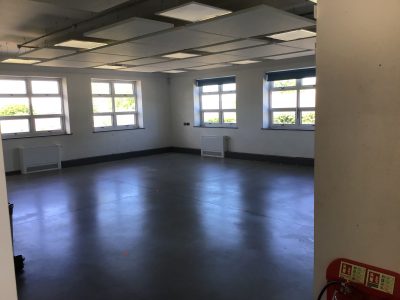 to see on the week of June 1st, we have taken some photographs of the Year 1 classroom . Firstly, we cleared the classroom to enable it to be deeply cleaned..
We then added 8 tables back into the room. We used a 2m ruler to ensure each chair was at least 2m from any other chair. We have also measured to ensure that children can access the toilets and the door into and out of the classroom without breaching the 2m social distancing.
We know and feel that it important for the classroom to look like the classroom we know. We have considered this when organising the space using the same tables and chairs for Year 1 and have created displays using the wonderful home learning you have been sending in. I have really enjoyed putting up the display and smiling as I am reminded of the lovely moments you have had together over the past 8 weeks.
On each table, we have created an individual learning pack for each child filled with the tools they will need throughout the day. These packs will only be used by your child throughout the day and will be cleaned at the end of the day, put away in a box and will only be brought out on the next day your child is in school.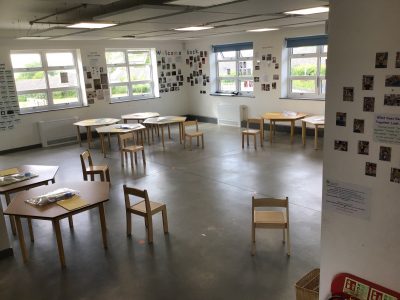 It's really important that when we return that we feel there is a sense of togetherness. With this in mind, we have explored different ways to arrange seating to feel that we are together whilst socially distancing. One way we have looked at is sitting in a circle. This layout allows us to see each other and maintain the 2m rule.
I'm really excited to do some lovely activities with you and use our Year 1 space again! Some of the activities that are on my mind to do together include: clay sculpting, cooking, whole class reading, phonics games, big number writing, gardening with Mrs Bunce using the Courtyard space… We are going to have an amazing time.
If you have any questions, please continue to contact me through the website. I aim to ring everyone who is due to be coming in the day before your child is due to be in school. This will be to say hello and answer any questions you might have about the day.
I hope you have a fantastic Half Term break and I can't wait to hopefully see you on the week of June 1st!
Take care
Miss Hall 🙂