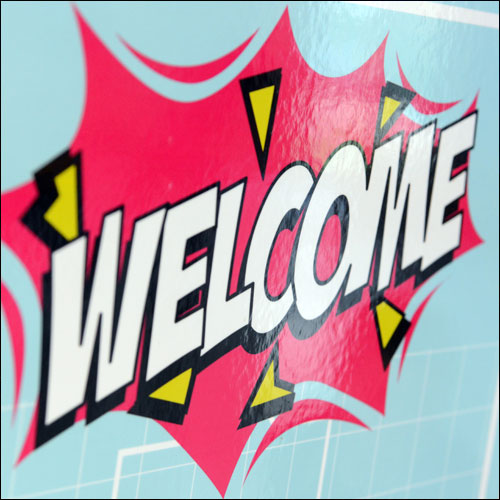 Admissions
Choosing the right school for your child to attend is an important decision and needs careful consideration. As a result we have developed a well organised induction and transition process which focuses on the needs of children and families, each child's admission is dealt with individually and experience a bespoke induction experience:
• Individual information is used to support the planning of each child's induction;
• Consideration is given to each child's different needs;
• Consideration is given to how the children will manage the change of setting;
• Appropriate strategies are identified to support a positive transition process;
• Where appropriate individual transition plans are developed.
Therefore, prior to completing any formal admission paperwork we encourage parents to come and spend some time in our school and speak with us regarding their child. Following this initial visit if parents decide that Haytor View is the school for their child, a 'taster session' is arranged for the child to come in and meet their Learning Leader, discover their classroom and make new friends. During the child's taster session, the parents can meet with a school leader and complete the school admission process.
The school's admissions policies contains more information on the school admissions process.
All applications for places need to be made to Devon County Council. By following this link to the Devon County Council School Admissions page you will find all the relevant documentation needed to submit an application.
If you have any questions please do not hesitate contacting the school office who will be happy to support you.
Nursery Admissions – Stepping Out
If you wish to apply for your child's admission to Nursery Education, please get in touch with the school office, refer to our Nursery web page or look at the Devon County Publication 'Stepping Out', available via the Devon County Admissions page.
Reception Admissions – The First Step
If you wish to apply for your child's first admission to Primary Education, please look at the Devon County Publication 'The First Step', available via the Devon County Admissions page.
In Year Admissions
This is when children start at a school at any time other than the normal round. Applications for in-year admissions can be made at any time although places will not generally be allocated further in advance than eight school weeks. You can read about this in The In-Year Admissions booklet, please look at the Devon County Publication, available via the Devon County Admissions page.
Secondary Admissions – The Next Step
If you wish to apply for your child's transfer to secondary school, please look at the Devon County Publication 'The Next Step', available via the Devon County Admissions page.
Devon's annual consultation on School Admission Arrangements 2024/2025 – Update November 2022
This consultation is now running and will close on Friday 6 January 2023.
Details of the consultation are at Admissions, transport and relevant areas consultation – Education and Families (devon.gov.uk)
Responses must be submitted either by email to schoolsadmissionpolicy-mailbox@devon.gov.uk or in writing to School Admissions and Transport Consultation, Devon County Council, Room L60, County Hall, Exeter EX2 4QG by Friday 6 January 2023. All responses will be shared with schools and considered. A report will be presented to Devon County Council's Cabinet meeting on Friday 10 February 2023 for determination including the individual admission policies for community and voluntary controlled schools.
The key dates for the consultation are –
| | |
| --- | --- |
| Devon LA consultation ends | 6 January 2023 |
| Admission arrangements to be determined | by 28 February 2023 |
| Admission arrangements to be published | 15 March 2023 |
| Deadline for formal objections to the School Adjudicator | 15 May 2023 |
The consultation includes the co-ordinated admissions schemes for the LA, the education transport policy and relevant areas for admissions purposes. It also includes the individual school policies for all state-funded, mainstream schools within Devon and the academies in neighbouring LA areas listed below. There are proposed changes to the boundaries of many schools across the county of Devon for 2024-25. Maps can be viewed here.
A list of all schools with proposed Published Admission Numbers and the changes to policy that are proposed is at 2024  List of schools for consultation.xlsx
A list of the residential properties that may either a) move from one catchment area to another or b) have a catchment area confirmed where the boundary currently runs through the property was previously shared in September. It is at this link 2024 Proposed map amendments.xlsx
The proposed policy for 2024-25 can be found at the link below. This consultation will also be publicised via the school's weekly newsletter.