P.E. Events and Experiences
Our playleaders had a great morning at Coombeshead Academy learning more about their role as playleaders. There was a great turn out for the Young Play Leaders Conference with 10 schools taking.
<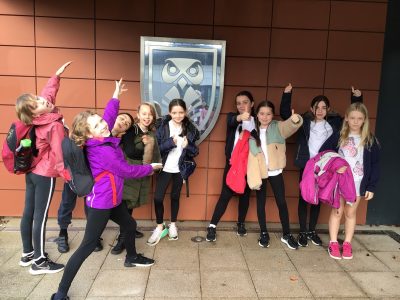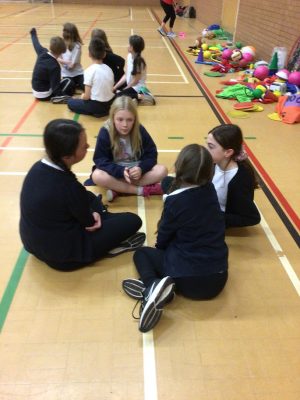 Pupils were split into 2 groups with one group focusing first on being a good leader and taking part in numerous playground games, so keeping pupils in their school active during breaktimes and lunchtimes. Games included spider and fly, Duck, Duck, Goose, Red light/Green Light, Golden River Game and Rock/Paper/Scissors jumping game.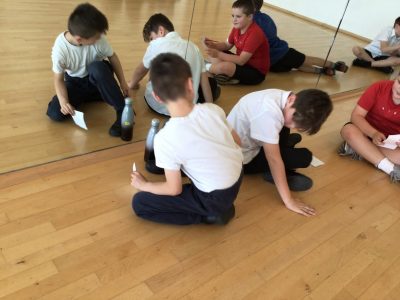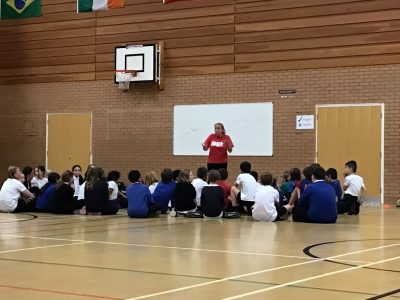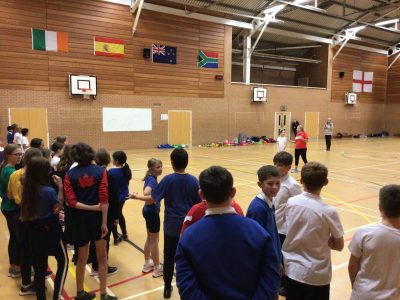 The other group first looked at what makes a good leader and worked on their communication skills. They then had time to reflect on their current provision before looking at examples of good practice and the logistics of organising and managing active playtimes. For example: zoning playground/field, rules of the playground, rotas, equipment and expectations etc. Then the groups swapped over.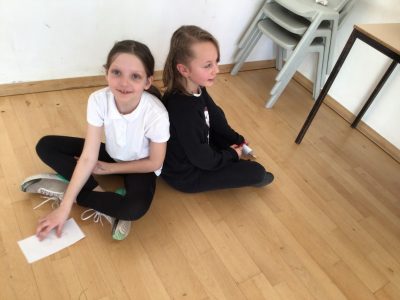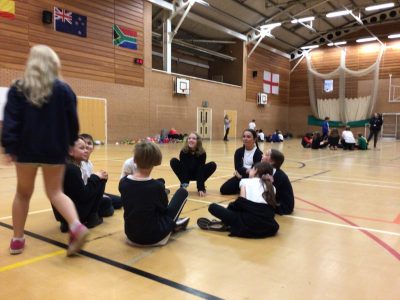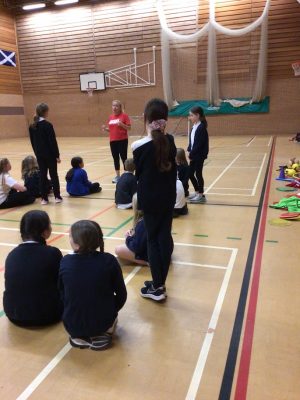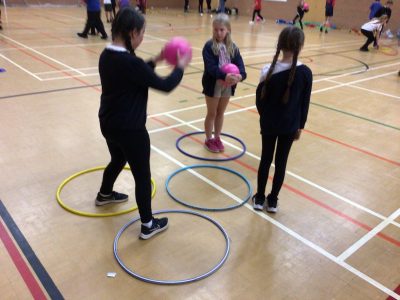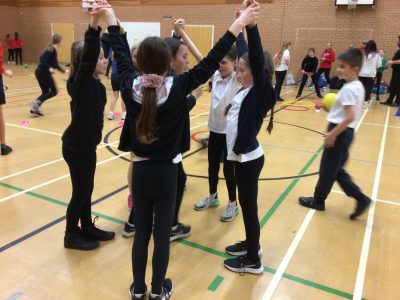 Huge thanks to Coombeshead Academy for allowing us to use their sportshall and Dance studio for the morning. Thanks to the schools for bringing your pupils along to have this opportunity.