The School's Staff Team
We are proud and grateful to have a school staff team whose commitment to our community is undoubted. In all areas of the school we are dedicated to supporting children and parents, consistently seeking to offer the best possible provision and experiences for all.
Haytor View Community Primary School & Nursery
Learning together – enjoying success – aiming high – celebrating difference – enriching community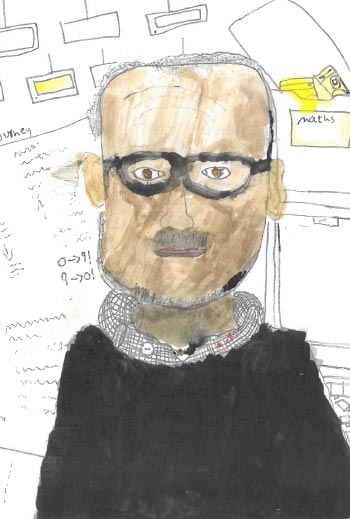 Scott Hampton – Acting Headteacher
Having been a member of the school community for more than fifteen years now my role is to support the ongoing growth of the school as a whole, as well as that of all of the children and adults that are a part of it. Being part of our developing school community is something that I cherish and enjoy enormously – I never stop learning! During my time here I am proud that there have been many positive changes which I hope to continue to support for the benefit of our children, parents and the wider community. I am pleased to support the school as Co-Head Teacher, alongside Mrs Galling who I have worked with throughout my time here. We consider ourselves fortunate to spend our time not only with Haytor View's children but with an incredibly experienced and committed school team, all of whom are keen to bring their very best to our families. If reaching out for a Head Teacher you may typically find yourself speaking with either one of us. With particular matters you may even see us pointing you in each other's direction when we feel that this would best fit areas that we are particularly involved in. Beyond my school life I enjoy spending time with my wife Liz and daughter Isobel in my home town of Teignmouth and beyond. I love being outside particularly if I am on or in the water – sailing is my 'thing' as well as kayaking and swimming. I try to keep fit through a bit of running and couldn't do without listening to music to relax or energise myself.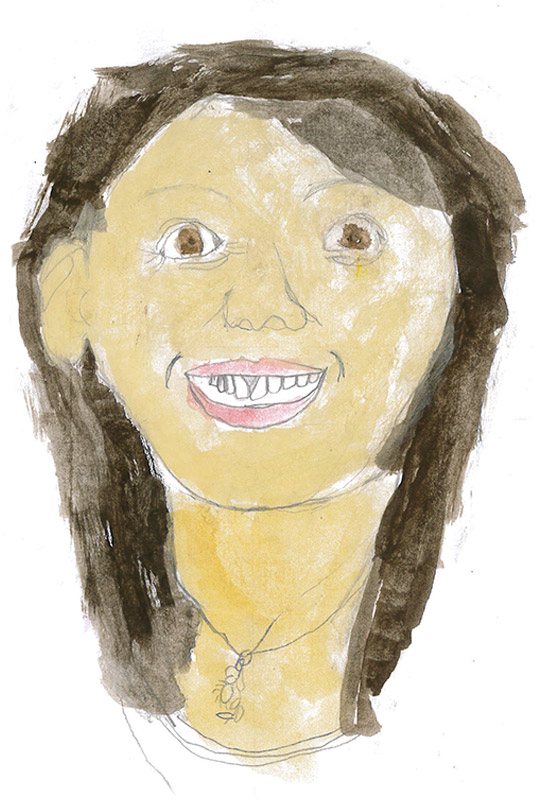 Miss Butler – Foundation Stage Phase Leader & Learning Leader for Base 1
Information About Your Child's New Teacher – Miss Butler
My name is Sarah Butler and I am one of the Reception Learning Leaders, I work with Mrs Penn in caring for the children in the Reception group. I am the Foundation Stage Phase Leader. I work with all children across the Foundation Stage. I am extremely passionate about Early Years and children's individual learning journey. I also enjoy being a University student supervisor and watching student's develop their teaching knowledge. I absolutely love working together with parents to support children to become confident, independent, creative and critical thinkers. The most important point for me as children join the Foundation Stage is that ALL children feel happy and that everyone has a chance to voice their thoughts and that their views are heard. When I have spare time I enjoy spending time with my family and friends, gardening, walking and reading. I love to read theoretical texts. I'm currently reading literature on neuroscience and therapeutic care to widen my knowledge about how I can further support children and families.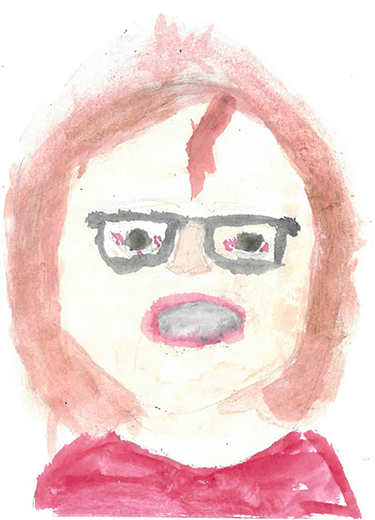 Mrs Penn –
Foundation Stage Learning Leader for Base 2
Information About Your Child's New Teacher – Mrs Penn
My name is Sarah-Jane Penn and I am one of the Reception Learning Leaders, I work with Miss Butler in caring for the children in the Reception group. I have always worked within the foundation stage of learning and I especially love developing children's skills and learning through the play they engage in. I am the Learning Leader in Base 2 of the Foundation Unit and enjoy working with the whole team planning activities and sharing observations to really get to know the children and families in our care. It is important to me that each child knows that they are listened too and that all their questions are answered often exploring things together to gain a deeper understanding. I enjoy sharing special moments when we wonder together and smile together! In my spare time I love being with my family even though they are quite grown up! We share food and play games together. I enjoy taking our Jack Russell dog Ollie for walks marvelling, along with everybody we meet, that he is able to carry logs twice the size of him!! He makes everybody smile!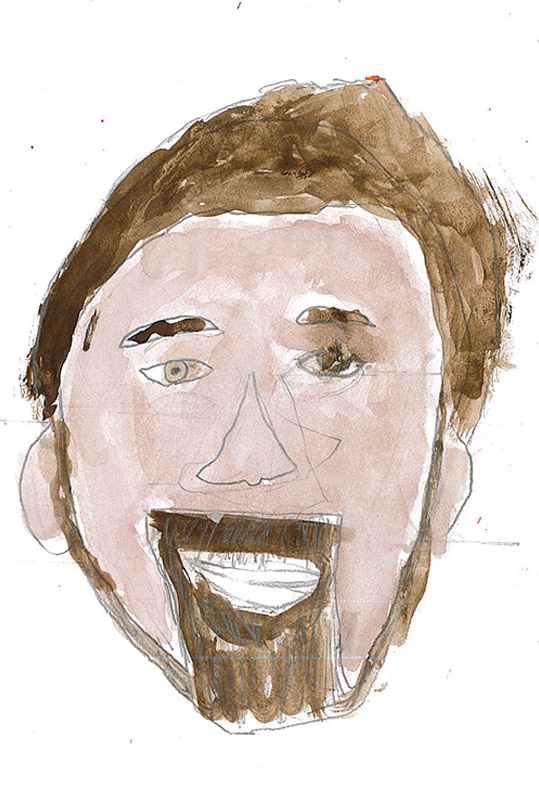 Mr Franklin – Key Stage 1 Phase Leader & Year 2 Learning Leader
Information About Your Child's New Teacher – Mr Franklin
My name is Iain Franklin and I have been at the school for many years now but am still learning something new everyday. I live in Teignmouth with my wife, Jacquie and son, Aidan. My family is the most important thing in the world to me, with the children and adults in our community at Haytor View a close second! I am doing this job because I want what is best for your children, not just right now in the moment, but also what is best for them in the future, at secondary school and beyond into their adult lives. Sometimes this means being willing to let the children struggle a bit and not step in and help straight away, as learning to struggle is an important part of learning to succeed in life. I will always try my best to listen hard to whatever anyone is telling me, even if it makes me feel uncomfortable as this is the only way I can keep learning myself and doing better in the future. Please keep talking to me about what both you and your child need from me and I will do my best to make it happen.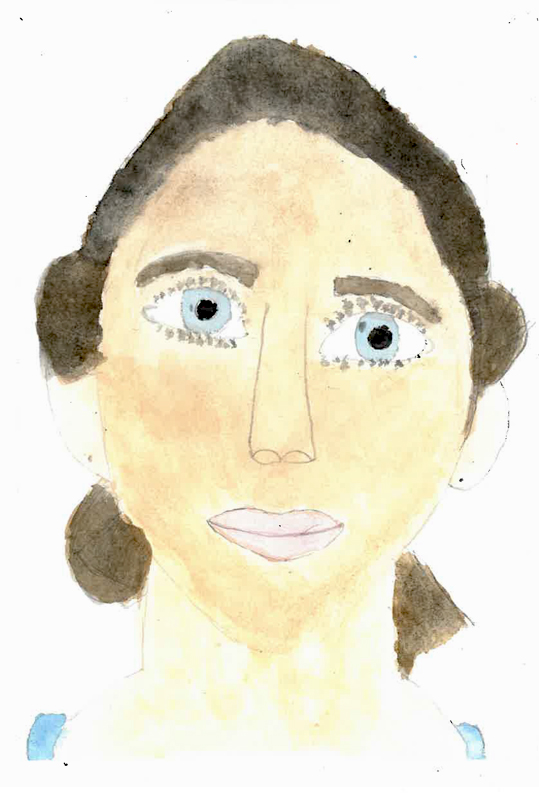 Miss Hall – Year 1 Learning Leader
Information About Your Child's New Teacher – Miss Hall
My name is Rebecca Hall and I am proud to say that I am the Year 1 Learning Leader. I have been Learning Leader in Year 1 for coming up to 4 years and have learnt a lot along the way, loving every minute. This year I will be working alongside Mrs Coleman, who the children may remember from being in Foundation, and Miss Cameron. I have loved starting to see more familiar friendly faces popping over for a chat over the past few weeks and cannot wait for us to get to know each other even more. We have a super year ahead of us. For me, relationships are key and I am keen to spend time getting to know everyone in the class. We see this happening through time spent talking, listening and getting to know each other. I believe it is important that all children feel cared for, listened to and, of course, happy! I hope to bring enthusiasm and fun to our learning this year with learning shaped by everyone in our year 1 team. I look forward to learning a lot from you. Personally, I am a big lover of the outdoors and all things sporty! I enjoy spending my free time doing as much sport as I can and trying new things. I particularly love swimming, paddle boarding and cycling. I spend most weekends cycling on Dartmoor with my partner Harry, or sometimes with Harry a little way off in the distance! I also enjoy going to the beach, hiking over Dartmoor and doing some sunset photography. My family and friends are important to me and so when I'm not adventuring, I am spending quality time with the people closest to me.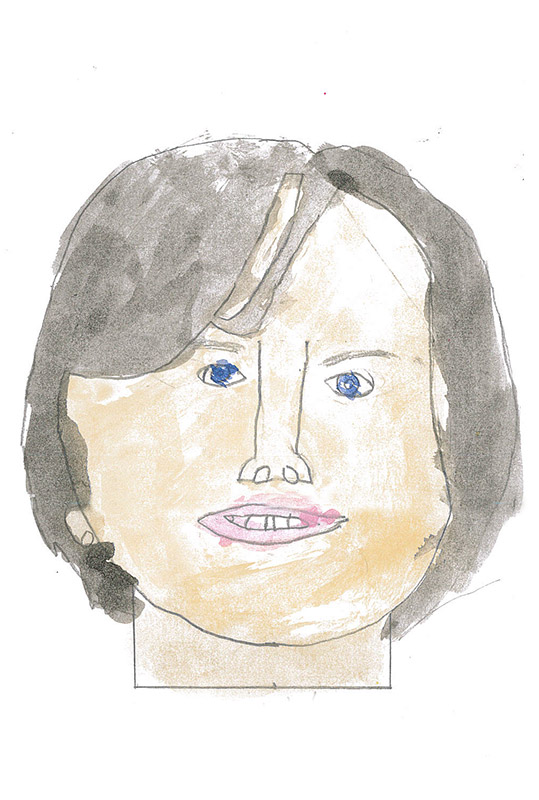 Miss Cameron – Key Stage 1 Learning Leader
Information About Miss Cameron who works across Key Stage 1
My name is Viki Cameron, I have been a member of the teaching team at Haytor View for over sixteen years and am currently the KS1 progression partner at our school. As part of my role I have the amazing opportunity to work with different children within KS1, providing specialist small group and one to one support to deliver speech and language opportunities designed to focus upon specific children's needs in order to support their confidence, love for learning and achievement. I live in Kingsteignton with my son Iwan and our dog. When I'm not in school I love to spend time with my family going for walks, visiting parks or beaches. I enjoy reading, playing games and having fun with Iwan.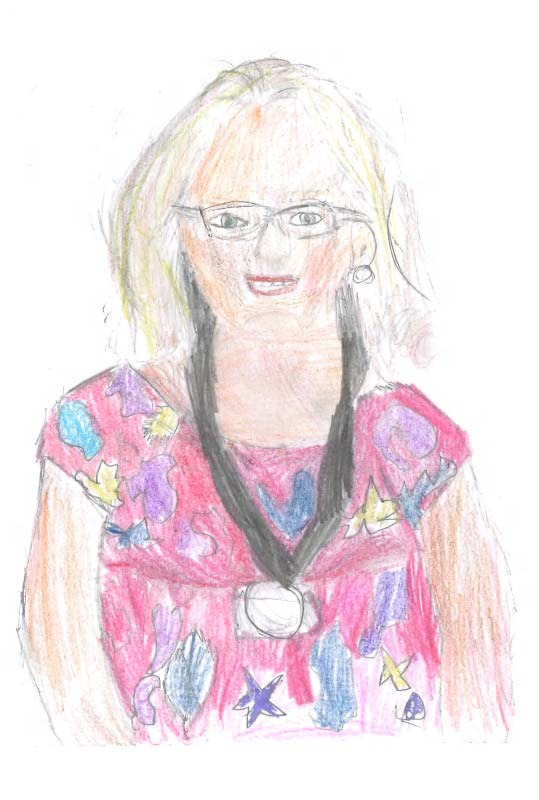 Mrs Bunce – Key Stage 1 Learning Partner
Hi my name is Loraine Bunce, I am a learning partner in KS1. I am also a First Aider in the school and have been working hard to get stuck in with Monster Phonics and love doing phonics with the children. I have enjoyed the last 18 years being a part of Haytor View with many more years to come! I have two girls who are now adults and I have three grandsons. I enjoy going to my caravan in Cornwall with my husband where we love to go on coastal walks and also explore the old mines and find out more about the history of old houses. My hobbies are cooking, gardening, swimming, tennis, and going to the gym. When have my relaxing time, I enjoy renovating my doll's house and designing and creating my own cards.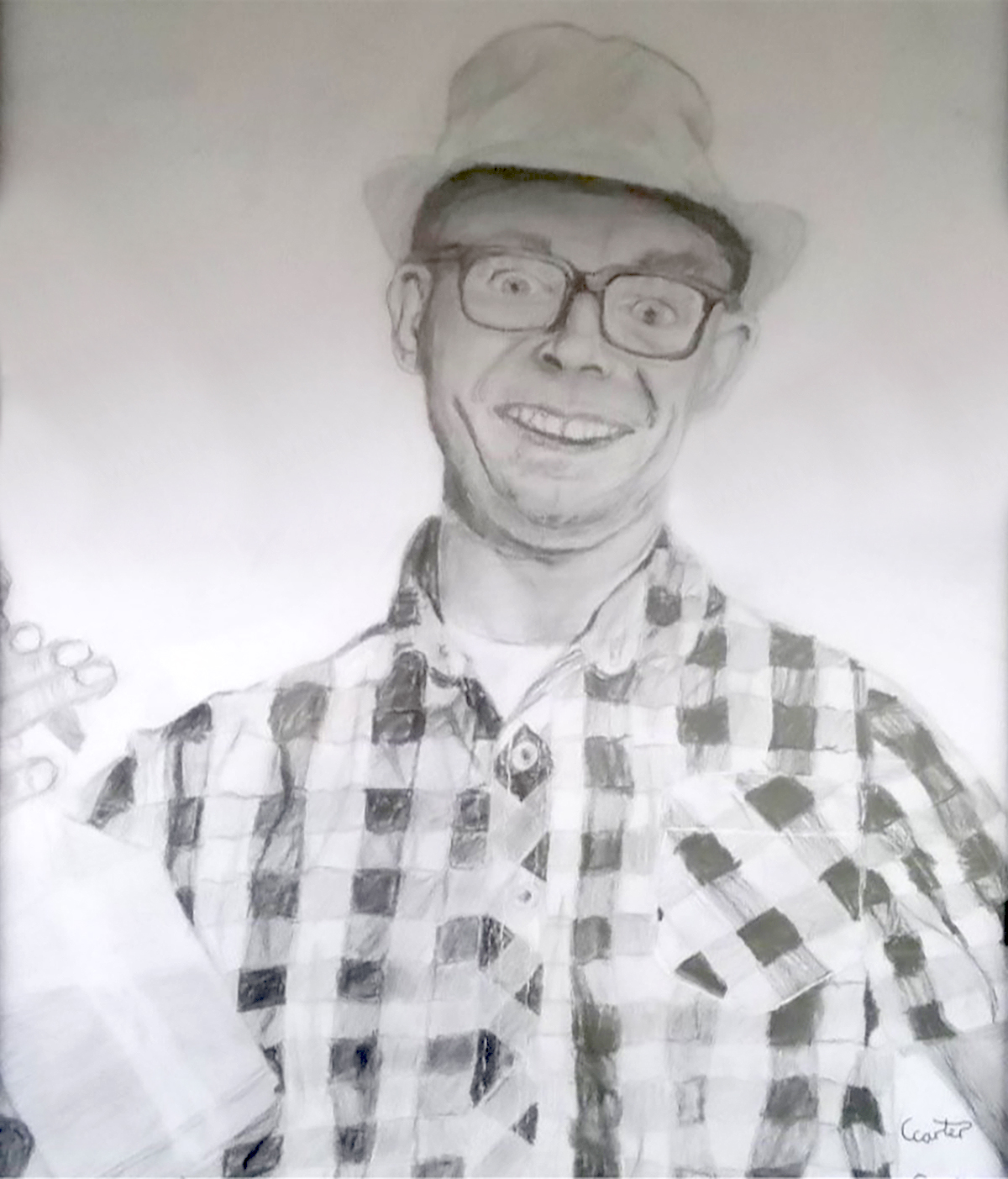 Mr Hankin – Years 5 & 6 Phase Leader and Year 6 Learning Leader
Information About Your Child's New Teacher – Mr Hankin
My name is Graeme Hankin. I'm 51 and I live in Bovey Tracey with my partner Hayley and our youngest daughter, Mia (12.) We have two older girls: Megan (24) who is a chemotherapy nurse in Southampton and Milly (21) a student nurse in Bristol. I cycle to school and play veterans' football (for over 35's) in my spare time. I am originally from Newcastle and support Newcastle United, who have provided me with nothing but pain for most of my life. My specialist subject is maths and I promise you that as well as being able to read and write to a high standard by the end of this school year, your child will also love maths. Some of you don't believe me but it's a promise we will revisit together later in the year. My motto is: just try your best and we'll do the rest!
Mrs Cousins – Years 3 & 4 Phase Leader and Year 3 Learning Leader
Information About Your Child's New Teacher – Mrs Cousins
My name is Michaela Cousins and I am the Year 3 Learning Leader and Year 3 and 4 Phase Leader. I am been teaching at Haytor View Primary School for 9 years. I am very passionate about building a learning community based on honesty, trust and curiosity, where we are comfortable in sharing our thoughts and opinions in a safe environment. I am really looking forward being with you all in September and having fun! A little bit about me…I am 35 and I live in Dawlish with my husband James (41), our son Luca (4) and our daughter Rosaleigh (2). Life is very hectic in the Cousins household but we enjoy every minute of it! We like spending time together swimming, going for walks and playing at the park. We particularly enjoy an ice-cream whether the weather is raining or sunny! I am into different sports especially hockey. I have been playing for 6 years and am part of Dawlish Ladies Hockey Club as their Safeguarding and Welfare officer.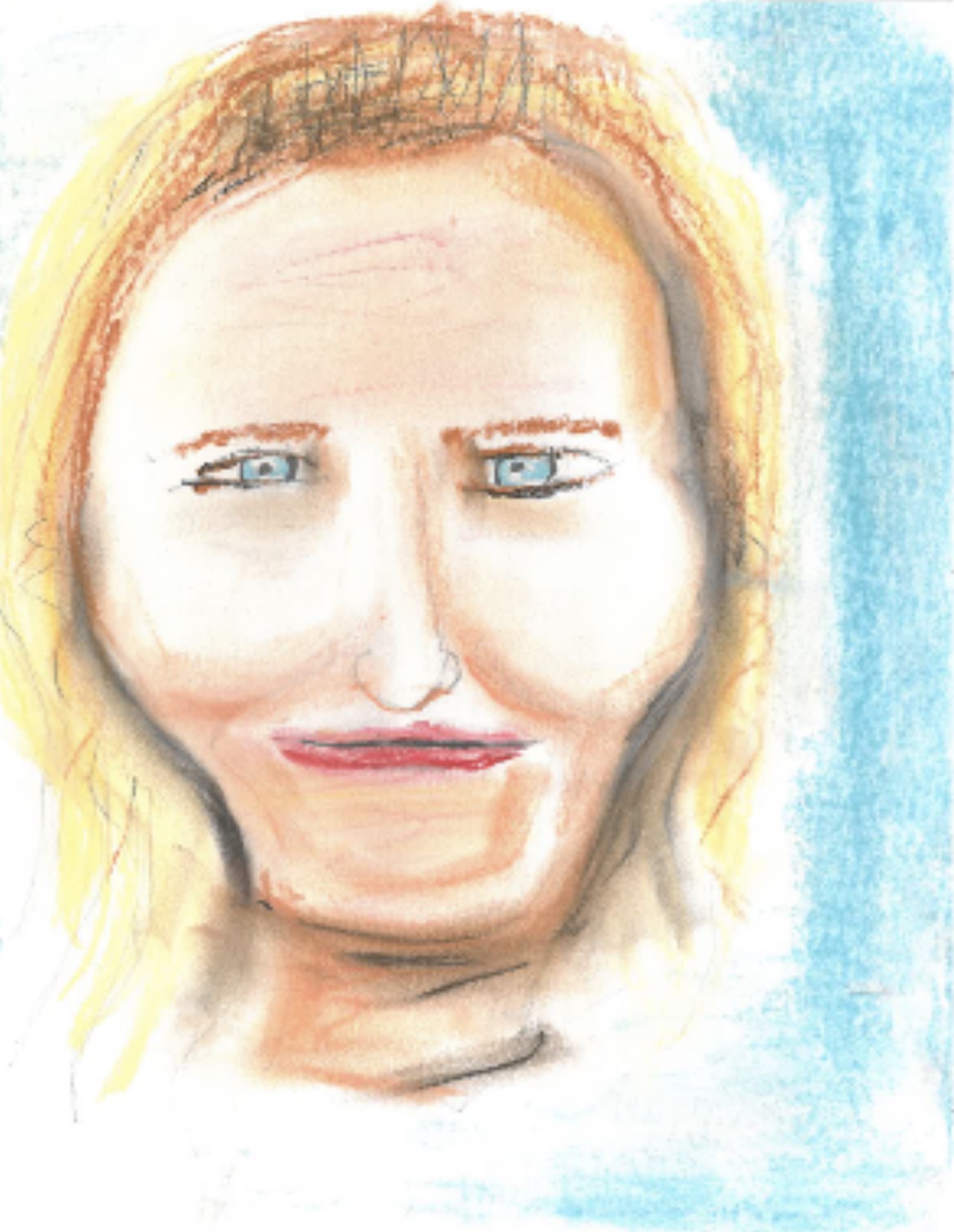 Miss Wicks – Key Stage 2 Learning Partner
Hello everyone! What can I say about me? I'm a mum to three boys, two of which have their own children, which, yes, makes me a nanny, although when asked I will deny any knowledge of being so. Lots of you know my youngest Charlie, we are learning sea fishing at the moment, fortunately we haven't caught anything yet as I don't know what I'd do other than run screaming (like the slow worm on the field). I love cooking and going for walks by the sea. A new lockdown hobby I took up was building 1/24 scale miniature dollhouses to include the furniture and accessories.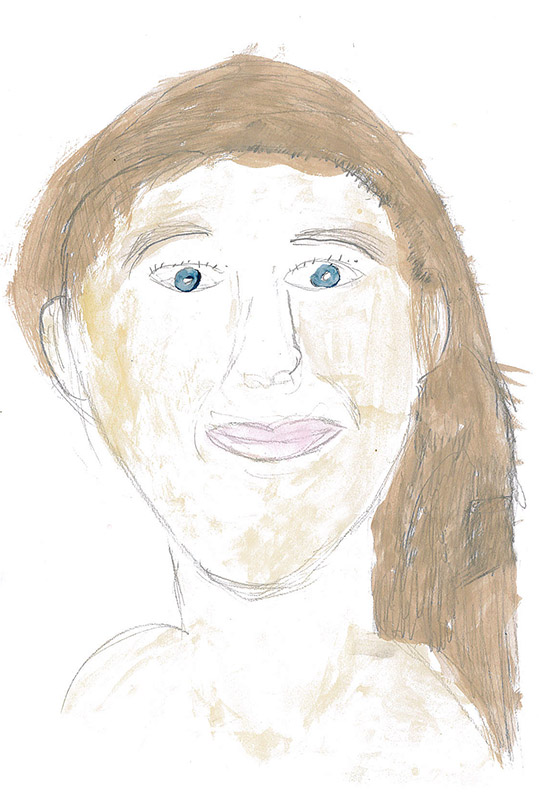 Miss Shopland – SENDCo
So, a bit about me: I'm 30 and I live in Torquay with my partner Tony and our son Arthur (nearly 3!) Tony's daughter, Olivia (13), stays with us at the weekends as well as a few evenings throughout the week. My spare time is completely taken up by Arthur and Olivia these days! We love being outdoors as much as possible, exploring new parks and beaches at the weekends. Arthur is dinosaur obsessed at the moment so I am currently learning the different dinosaur species and how to identify them. My specialist area is supporting children with SEN; ensuring that high quality teaching provision is in place to support the needs of all learners, regardless of the particular challenges each individual faces. I believe in inclusive teaching and practice, recognising our own strengths and working as a team to support each other. I also absolutely love P.E. and R.E. Netball is my favourite sport and I am keen to get back to team sports when we can do so safely.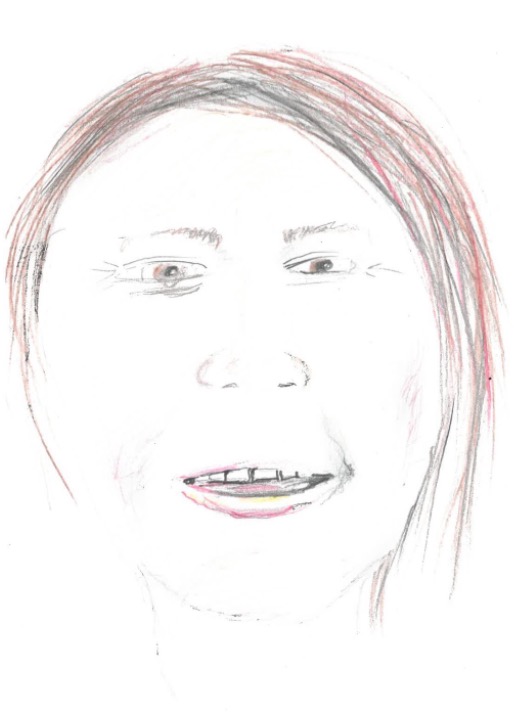 Mrs Brown – Year 4 Learning Leader
Information About Your Child's New Teacher – Mrs Brown
My name is Sue Brown and I am the Year 4 Learning Leader, I am married to Rich and we live with our adult son, Dan, and two Jack Russell Terriers (Sparky and Loki). I live in Torbay and spend much of my time with my granddaughters and dogs having walks and fun. I enjoy football, and support Newcastle United, walking on the beach and spending time on the sea in a boat. I joined the school in November 2020 and am excited to be working with the excellent children of year 4 again. I feel this year will be an exciting one for the children as we explore the new topics year 4 has to offer. We have built a lovely learning community to work in and I am looking forward to strengthening this over the coming year. I feel privileged to be moving into year 4 with the children and know we will have a fantastic and fun year together.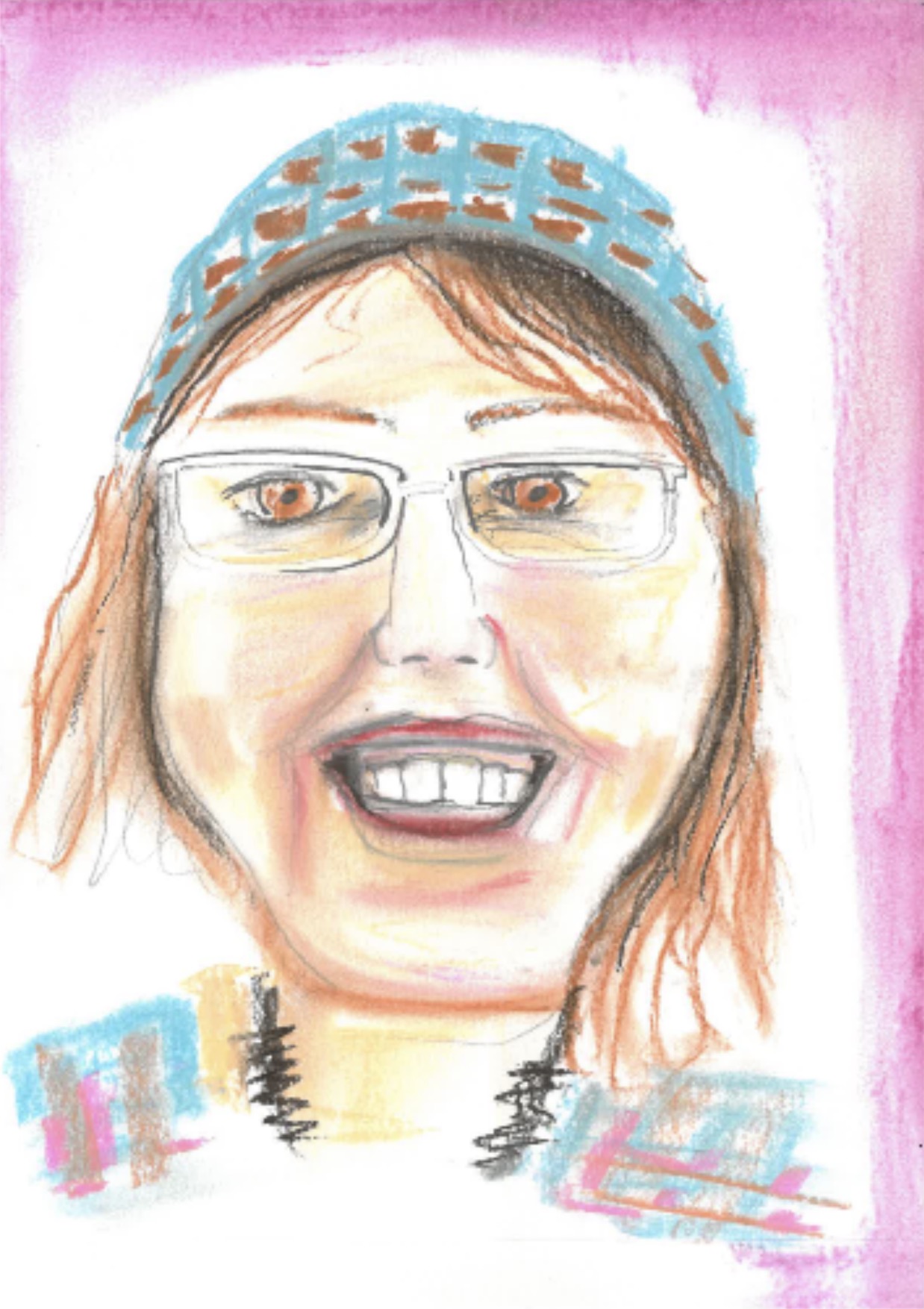 Mrs Louise – Cover Learning Partner
Hello everyone, my name is Wendy Louise and I have been lucky enough to have worked at Milber Infant's and Junior's/ Haytor View for over 20 years. I have 2 children and 2 gorgeous grandchildren who are both under two years old and enjoy spending time with them. In my spare time, I enjoy a variety of arts and crafts and am currently attempting to teach myself crochet (It's harder than it looks!) I am very much looking forward to working and spending time with the new year 3 children as we have an exciting year ahead.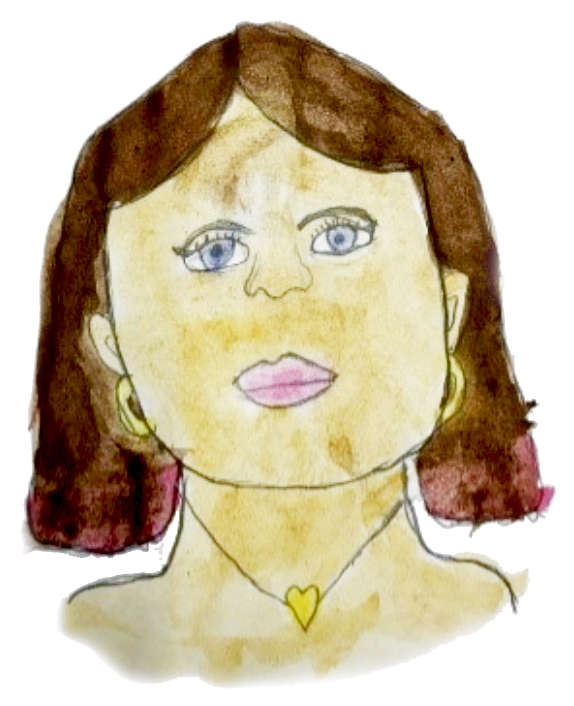 Miss Manley – Year 5 Learning Leader
Having moved back to Devon after over 20 years in Sussex, I'm loving getting to know my new local area. This year I am part of the Upper KS2 team working as the Year 5 Learning Leader. One of my favourite things about teaching is getting to know the children in my class and seeing them grow in confidence throughout the year. Every single one of their achievements puts a huge smile on my face – it is a huge privilege to be part of that journey. In my spare time, I typically enjoy singing and going to the theatre- please don't judge me too much if you see me singing in my car at any point! I also enjoy baking and gardening. The garden in my new house has needed a lot of work so I have spent many hours weeding and hacking back the undergrowth! Before I started teaching, I used to host my own radio show- even completing two 24-hour marathon broadcasts in less than a week to raise money for charity. I have also been lucky enough to perform at the O2 Arena in London and often use this as an example in singing assemblies!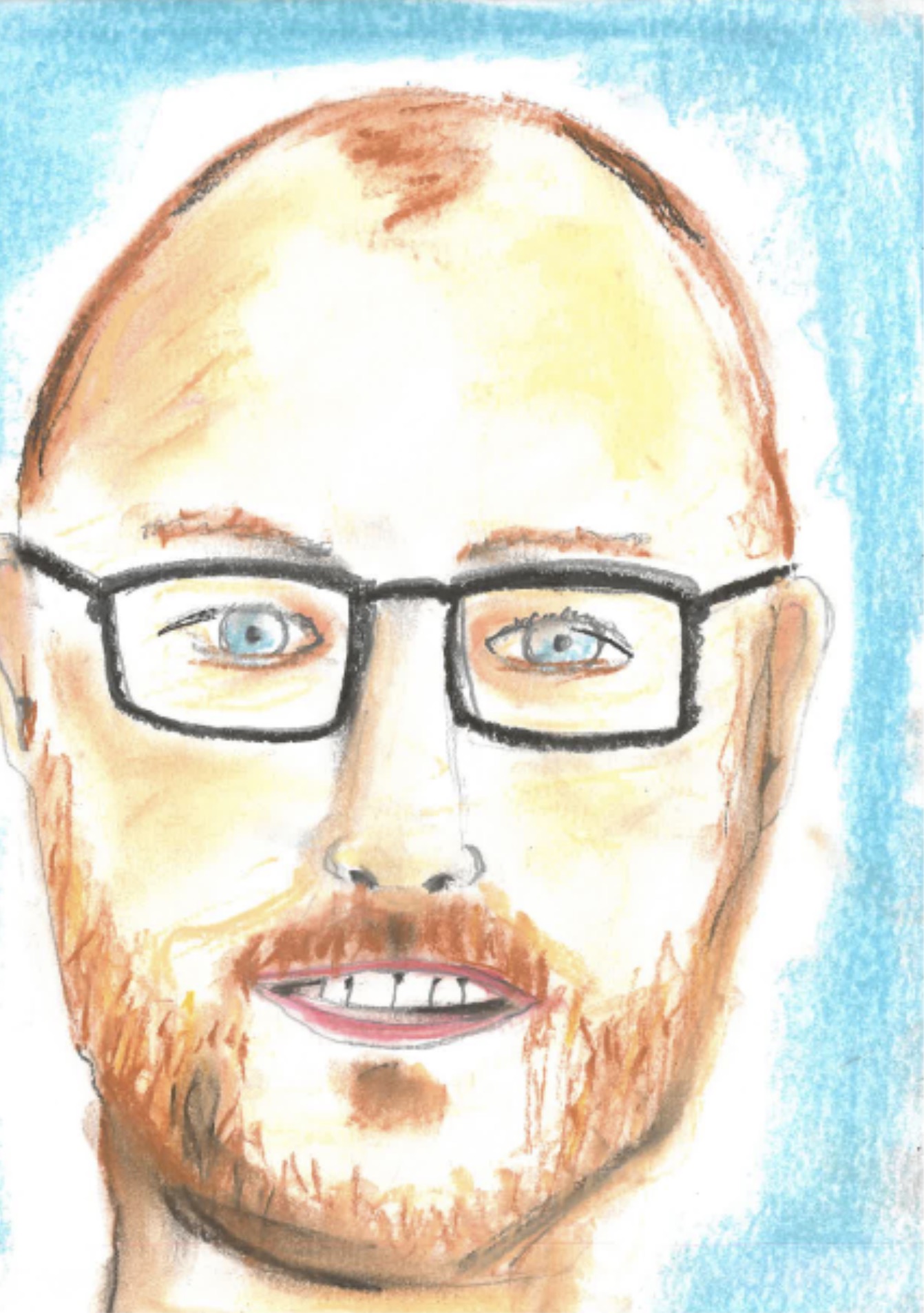 Mr Whitty – Key Stage 2 Learning Partner
I am beginning a new role at Haytor View as I enter my fourth year as part of the school community. It is great to be still part of the Key Stage 2 team and I am excited for what lies ahead. I live in Newton Abbot with my partner Jenny, our daughter Bethany, who will soon begin in Year 5, and our fluffy, brown cat called Ralph. In my spare time, I am a massive football fan. I'd still love to play but my body won't allow me to anymore! I closely follow the fortunes of Wolverhampton Wanderers FC, as well as my local team in Ireland – Wexford Youths FC ('Up the Youths!'). I can't wait to get 'stuck into' my new role supporting children's well-being and their learning.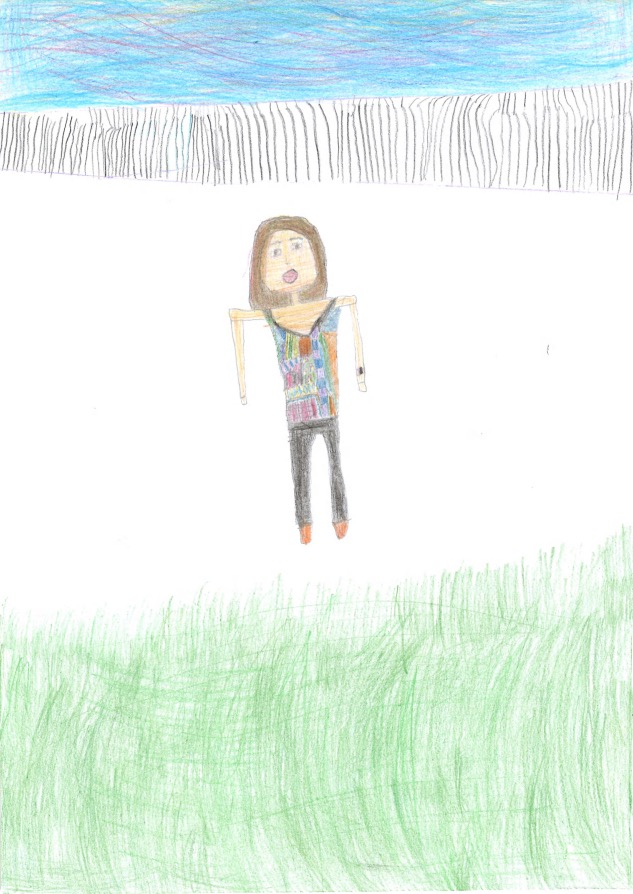 Angela Hale – Key Stage 1 Learning Partner
Hello, my names is Angela Coleman. I have been very fortunate to be working for Haytor View for the last 7 years. I have had experiences in Foundation Stage, KS1 and working in a SEN school. I am very excited to be working within KS2 this year.
I live with my husband, my 13 year old son and my dog Sky. In my spare time, I love to learn, read, garden and knit. I enjoy spending time with my family. I am very excited to be working in year 3 this year!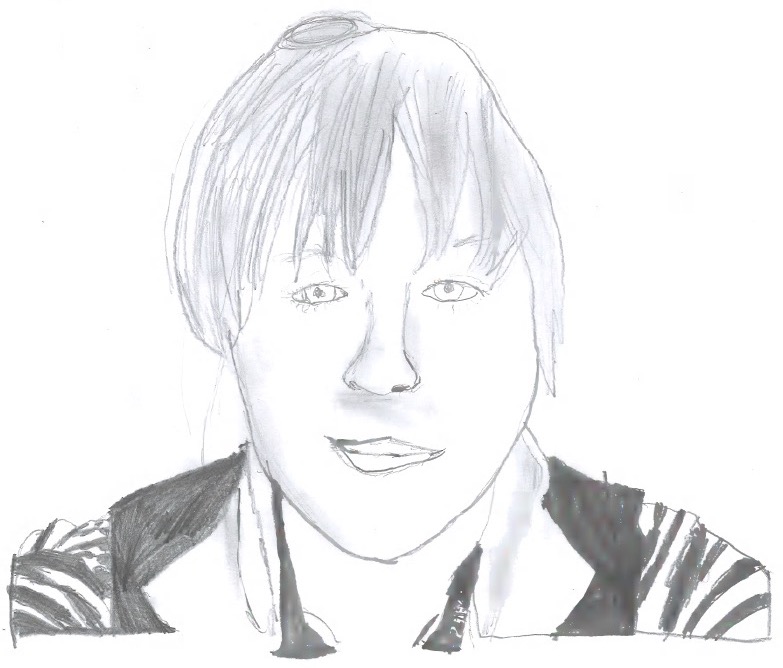 Jayne Hodgson –
Administrative Assistant
My name is Jayne Hodgson, I have had the pleasure of working at Haytor View for the last 9 years.
When I started at Haytor View I was in the Foundation Stage and had the experience of working with Miss Butler. I now spend my days working as Learning partner in KS2 where I am looking forward to the coming year. In my spare time I like to explore new walking areas with my husband Steve and our daughter Tayla. I also like to spend time in my garden.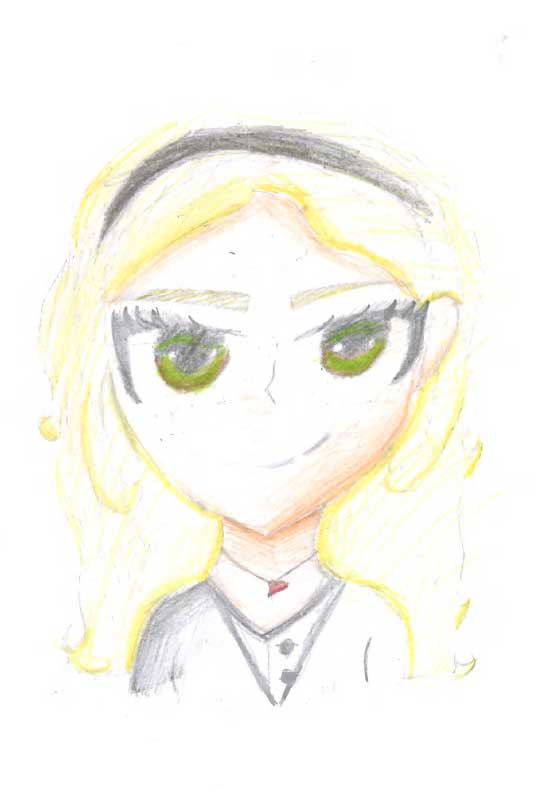 Miss Minney – Key Stage 2 Learning Partner
My Name is Sharon Minney, I live in Bovey Tracey. I have been at Haytor View for about 2 years. I have 3 daughters, Stephanie, Sarah and Samantha, they attended Plymouth University. Stephanie lives in Australia, Sarah and Samantha live and work in London. I have a small dog called Millie who is now 15 years old. My hobbies are music, I am currently part of a duo 'High Tide,' we are busy performing. I am also a song writer. I love going to the beach, I surf. I also like cycling, travel and fine dining. I love autumnal walks in the mist on Dartmoor.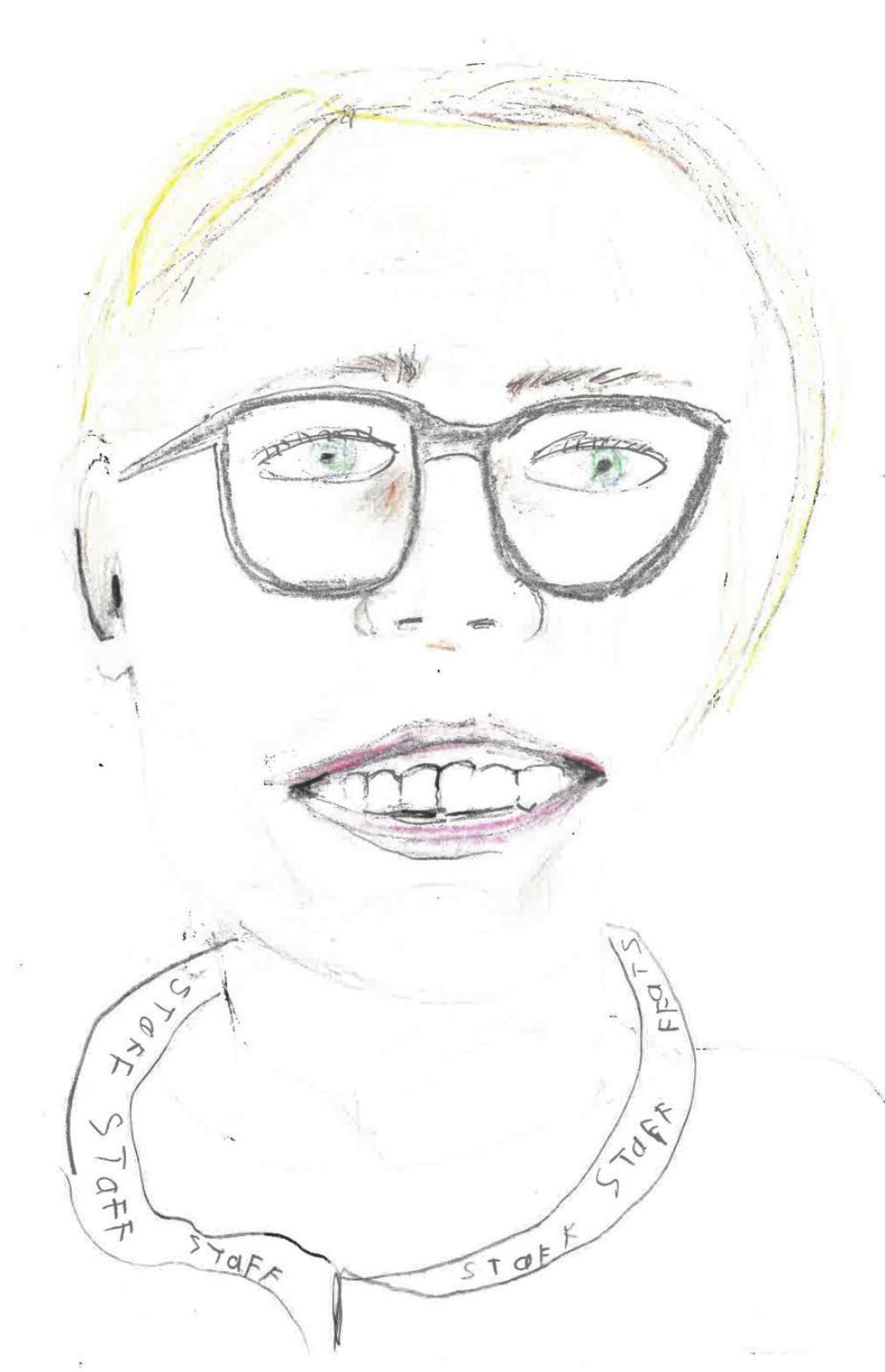 Mrs Russell – Key Stage 2 Teacher (non class based)
Information About Mrs Russell who works across Key Stage 2
Hello! I am a Learning Leader working across the KS2 classes. I am extremely lucky that I get to spend time with all children in KS2 across each week and am excited to continue this role in September. I am so proud to be teaching in Haytor View as I am a former Milber Primary School pupil (just a few years ago!) I live in Torquay with my husband Simon and our gorgeous grey Russian Blue/Siamese cat Benny. Between us, we have 4 grown up children Tasha, 29 April, 28, Lee 25 and Emily, 24. Last year our family grew and we now have our first grandchild, Toby, who is 11 months old. When I am not in school, I teach exercise classes for the over 60's and love this just as much as teaching children. I also love singing, coastal walks and learning to play the ukulele.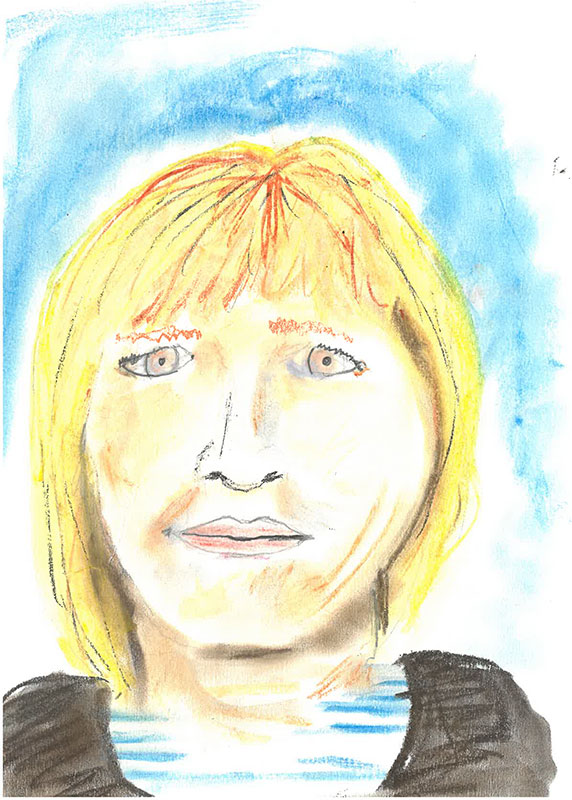 Mrs Webb – Clerical Assistant
Hello, my name is Julie. I have worked at Milber Infants and Junior and then Haytor View since 2004. I live with my partner Gary and daughter Rebecca, and also our two dogs Winston and Riley. In my spare time I like baking, gardening, crocheting and have just started cycling (after a very long time!)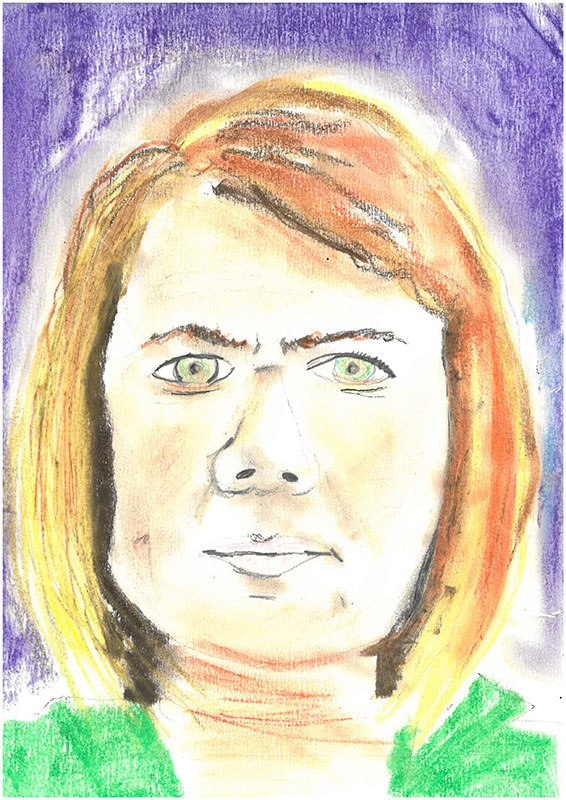 Mrs Brown – Business Manager
Hello, I joined Haytor View in 2015 just before we moved in our new school building on Queensway, gosh those 6 years have just whizzed past! I live with my husband Tony and my two grown up children Chantelle and Dom. I love spending time with my family and friends when I'm not at work and I try to spend as much time as possible out walking or sometime cycling (only if the weather is sunny!) at the weekends. My favourite place is beside the sea so I love going for walks along the beach at Dawlish Warren! I also love to travel and so am always looking for new places to explore.