Keeping your children safe on-line
TikTok – ParentZone Guide
TikTok has become one of the most popular social media apps on the planet, with 1 billion monthly active users. Young people in particular love its short-form video focus , and it is now one of Generation Z's favourite tools of expression.
Parent Zone and TikTok have worked together to create a series about safety for teens when using the platform. Click on the link below to find out more.
What is Yubo? Everything you need to know about the live streaming app.
Yubo is a chat and social media platform for mobile phones which is very popular with young people. It has been involved in controversy since it launched, being nicknamed 'Tinder for Teens' due to functions that mimic the adult dating app. Despite being age-rated 13+, Yubo has been criticised for the way some young users have been exposed to inappropriate content and harassment. The link below tells you all you need to know about Yubo and what parents need to be aware of.
What is Reddit – and what do you need to know?
Reddit is a content-sharing and discussion platform which calls itself "the front page of the internet". It has around 52 million active daily users and consistently places in the top 20 most-visited websites in the world. However, concerns have been raised about the ease with which users can stumble across inappropriate or harmful content. While the site claims to be for users aged 13 and over, there are no age verification mechanisms, making it easy for younger users to access. The link below tells you all you need to know about Reddit and what parents need to be aware of.

Animal Crossing: New Horizons – Parent Guide
Many children are diving into Nintendo's latest franchise, Animal Crossing. Available on Nintendo Switch and Switch Lite, it's a game that sees children bringing civilisation to a deserted island. Click on the link below to find our what parents need to know about the game – and how you can help your child to have safer, more enjoyable gaming experiences when playing.
Video-Chatting – A guide for parents of primary school children
Video-chatting services have soared in popularity during the COVID-19 pandemic, and with good reason: they offer an easy way to keep in touch with friends and family. Primary-aged children might not previously have had much experience with these apps, but may well be using them now more than ever. Click on the link below for a useful parents and carers guide to these services and what you may need to consider.
Netflix – What is it and is it safe for children?
Netflix is the undisputed king of on-demand video. Like its many rivals it has enjoyed a further surge in popularity during the COVID-19 lockdown, and with good reason – it offers alot. Netflix has rolled out some new features to help families have safer, more enjoyable viewing experiences. Click on the link below for more information on how to keep your children safe when using the service.
Safer Internet Day 2022 Top Tips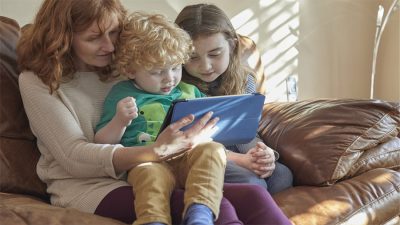 Online Safety for Children – Tips & Guides | NSPCC
The internet is an important part of every child's life. And during the lockdowns last year we were all online more than ever. Our Childline website has support and advice about a whole range of topics to do with online and mobile safety, like…
All Fun and Games? Exploring Respect and Relationships Online
Safer Internet Day 2022 is being celebrated worldwide on Tuesday 8th February
About Safer Internet Day
Globally, Safer Internet Day is celebrated in over a 140 countries, coordinated by the joint Insafe/INHOPE network, with the support of the European Commission, and national Safer Internet Centres across Europe.
In the UK, Safer Internet Day is coordinated by the UK Safer Internet Centre and the campaign sees hundreds of organisations get involved to help start a national conversation about safe, responsible and positive use of digital technology for children and young people.
From gaming and chat, to streaming and video, young people are shaping the interactive entertainment spaces they are a part of. Safer Internet Day 2022 celebrates young people's role in creating a safer internet, whether that is whilst gaming and creating content, or interacting with their friends and peers.
Parental Controls
Most parents know there are technical tools out there to help them manage what their child does online, but there are so many types of controls available that you might not always know what they do, how to set them up or if you should use them. This presentation covers the basics of parental controls – what they are, the benefits and limitations – and briefly introduces some of the most common types.
How to Make the Internet Safer for Children at Home
This free 9-minute video guide is for parents and carers keen to create a safer digital environment at home for children and young people. It contains useful guidance for WhatsApp and YouTube users along with many other tips.
Not Google! A search engine that could help you keep your child safe online – Swiggle
fter a 18 months of development, the Online Safety experts at South West Grid for Learning (internet providers to Devon schools) are proud to announce the launch of a new child friendly search engine – www.swiggle.org.uk. Large search engines were not designed with children in mind; young children need a "sandpit" to allow internet searching skills to develop and flourish. Swiggle offers a clean and uncluttered interface; big, visual search results and is ad-free! Take a look at the link below and decide for yourself if Swiggle is a tool that could support both your child's activity and safety online.
Minecraft Presentation
Minecraft is one of the world's most popular video games, especially with young children. This presentation is a quick overview of the game for parents – what it is, why it's so popular and what you should know about keeping your children safe when they play it.
Fortnite – What do you need to know?
Fortnite has seen a boom in popularity since September 2017 when it became free-to-play and as a result is now reported to have 45 million players worldwide. This short document provides parents with details of what they need to know about the game as they consider whether Fortnite is appropriate for their children and how they might support safe engagement should they wish.
Under 13's and Social Media
"Most popular social media services don't allow anyone under 13 to join. Even so, lots of younger children manage to set up accounts. It's hard to get reliable information on just how many underage users are on social media, but one study estimated that over a third of UK nine-to-12-year-olds have a Facebook profile…"