Well, that has certainly been an interesting term!
We have learned that all plans, hopes and dreams can be swept away in an instant by the decisions of others and we can all be thrust into a maelstrom of uncertainty, with all that brings. All that we have to guide us through these times is what we trust, know and understand to be true and the courage to stick to it when faced with challenge and obstacles.
We are so proud to being part of this school. The principles which guide us, that children need to feel safe, secure, comfortable and confident to learn have got us through these times and now the children are all smiling, laughing and learning together, just as we knew they would. Neither they, nor us are afraid of what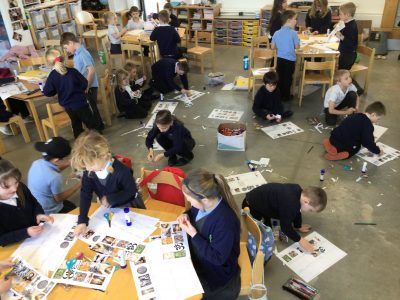 the future will bring and we are looking forward to the coming months.
This is the framework that has been followed this term and will  continue to be followed until we are certain children are fully ready to tackle new challenge. Mr F's covid recovery curriculum core
It has resulted in a whole class of happy children, confident in themselves and who they are and a smiling , happy teacher!
Job well done!