Good Morning!
As always, I hope you are all well and looking after yourselves and those around you. We have had a lovely week at our house; we've managed to see Olivia a bit more than usual and have enjoyed more time with our pets!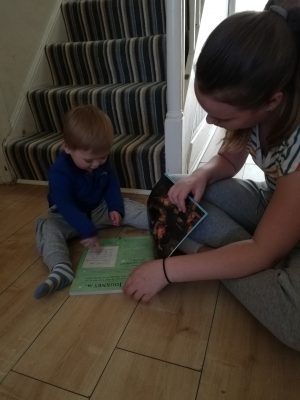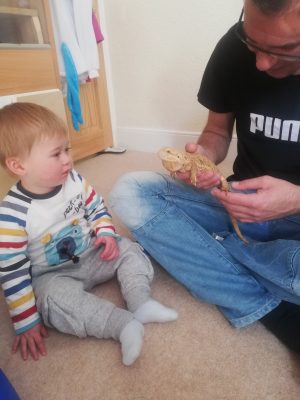 Today is the start of a new way of us providing you with ideas/suggestions of activities. Each week, we will have a whole school theme (e.g. music for this week) that we will provide you with and suggest activities for you to do at home. Our hope is that this keeps things interesting for you all, takes some pressure off of downloading activities/worksheets and creates some enjoyable memories for you and your family!
Monday – Have a look at BBC Bitesize: https://www.bbc.co.uk/bitesize/subjects/zwxhfg8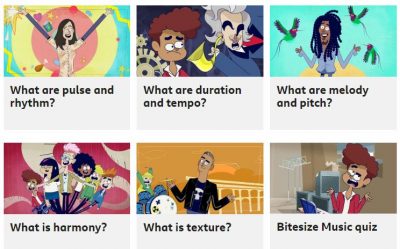 Explore the website and choose some of the videos to watch, music to listen to and activities to complete!
How about? Teach your parents the chorus of your favourite song.
Tuesday – Discovery Espresso: https://central.espresso.co.uk/espresso/modules/subject/index.html?subject=862650&grade=ks2&&source=espresso-home-keystage2subjects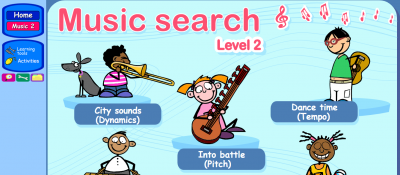 Espresso provides you with the opportunity to listen to pieces of music and sound from all around us to learn about musical features such as pitch and tempo. It also has activities where you can listen to a well-known piece of music and record when you hear particular sounds, what the mood of the sound is and how the music makes you feel.
How about? Learn the chorus of your parent's favourite song.
Wednesday – A challenge to listen to music from as many different genres as you can think of! Between us here at school, we have thought of: Rock and Roll, Blues, Jazz, Pop, Dance, Country and Western, Soul and Reggae…but we know there are plenty more we have missed! Talk to your parents/siblings as much as possible about the music you are listening to, why you like/dislike it and how it makes you feel. I wonder if there were particular dance trends to go with the music styles?!
How about? Find and decide as a family, on your favourite lockdown song and dance.
Thursday – From yesterday, you are probably a little clearer on the music you like/dislike! Today's suggestion is all about your favourite artist. Music Research Project
How about? Have a go at Youtube Karaoke with your family. 
Friday – Have a go at making your own music! We have been investigating some website over the weekend and our suggestions are:
BeepBox is an online tool for sketching and sharing instrumental melodies. It gives you the option to choose from lots of different instruments and layer them onto the arrangement page to play simultaneously and make a tune. https://beepbox.co/#8n31s0k0l00e03t2mm0a7g0fj07i0r1o3210T1v1L4u99q3d7f6y3z1C0c0AcF8BcV9Q4200P6789E0000T0v1L4u12q1d1f7y1z1C0w2c0h2T1v1L4uc0q1d2f6y2z1C0c0A4F3B5V9Q0506Pd474E0912T2v1L4u15q0d1f8y0z1C2w0b4h400000000h4g000000014h000000004h400000000p16000000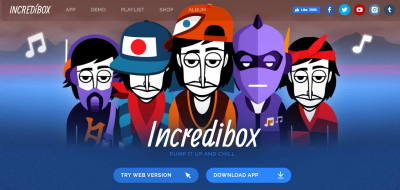 Incredibox is available online or to download as an app. This works by dragging and dropping different beat samples to the characters on the screen to play. You can start and stop the sample by clicking on the character.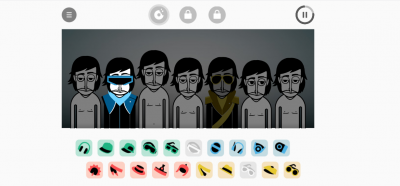 I liked how easy it was to record and save the tune that I made (click on the three lines to select record, save it by giving it a name when prompted to and then enter your/your parent's email address and it will send directly to the inbox.)
How about? Teach your parents the Fresh Prince of Bel-Air Rap that you started learning with Mrs Cousins. 
As always, keep up the reading! If you can have some routine around reading at home you are more likely to keep your interest in the book you are reading.
The 5/6 spelling list is:Year-5-or-6-Spellings-Whole-Year-Tick-Box.docx
Prodigy Maths is available to all and I am setting some assessment questions (these just appear in your normal game) to ensure the questions are at the right level for each of you.
Most importantly of all – Keep Safe!
Speak soon, get in touch to let me know what you think of the activities (and your parent's taste in music!) and how you're are getting on at home.
Miss Shopland