Good morning all!
As always, I hope you have had a fun and safe week and enjoyed making some musical madness! Thank you to those of you who uploaded photos and links to musical instruments made, songs created and new music you've listened to with parents.
This week's theme is Inventions…therefore each day I have suggested some activities to complete at home, independently or with parents/siblings. As always, these are to give you ideas and can be adapted in any way that suits you!
Following some feedback from last week's theme, I have also uploaded some additional maths and literacy activities at the bottom of the page that can be printed out and completed offline as well as some more activities to keep returning to week on week.
Monday
Talk to your parents about a device in your house. Can you discover how it works?
Have a read of the Inventions – How dogs really work & How dogs brains work.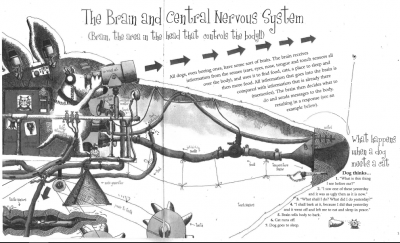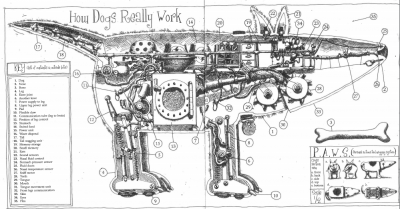 Read through the PPT of Famous Designers and inventors. Have a go at the two activities suggested.Famous Designers and Inventors
The youtube link for the Alexander Graham Bell video is: https://www.youtube.com/watch?v=9n_5jG_9fAE
The youtube link for the Dragons Den video is: https://www.youtube.com/watch?v=whqogxqrWNA
Want to test your comprehension of the video? complete the Alexander Graham Bell comprehension activity: Alexander Bell Video Comprehension Activity Sheet
Tuesday
Start thinking about your own invention.
Think through your day – what parts of the day could be easier with a new invention? You could do this as an ongoing chart that you add to throughout the day e.g.
| | | | |
| --- | --- | --- | --- |
| Time | Activity | How easy is it? | What would make it better? |
| 8:00 | Breakfast – tea and toast | L I burnt my toast | A toaster that never burns bread. |
| 8:30 | Shower | J Good but I got shampoo in my eyes | Goggles! |
| | | | |
| | | | |
 Have a read of Dudley's auto chef invention and Dudley's how a toaster works. Dudley – Autochef invention Dudley – How a toaster works
Order the appliances you have used throughout the day from most important to least important. Share this with a parent/sibling – do they feel the same? Why/why not?
Wednesday 
Using your notes from yesterday, decide on something to invent.
Watch: https://central.espresso.co.uk/espresso/modules/news/first_news/design/110629d_inventions.html?source=search-all-all-all-all&source-keywords=inventions to see how inventions have changed since the Victorian Times.
https://central.espresso.co.uk/espresso/modules/news/first_news/design/090326d_wallace.html?source=search-all-all-all-all&source-keywords=inventions to have a look at some of the inventions featured in Wallace and Gromit.
Have a read of Wallace and Gromit's Jam Ballista invention. Invention – Jam Ballista 
You could draw your invention out today…
Thursday
Type inventions into the search bar on Discovery Espresso and explore the videos and articles available. There is a whole range of inventions, from vaccines to light bulbs to the internet!
Go back to your drawing from yesterday and annotate it.
What does each part do?

Why does each part do that?

How does each part work?
Share your idea with parents/siblings. Do they have any questions about your invention?
Fancy something a little different and offline? Inventions – An inventors house Famous Designers and Inventors
Friday
Create your own 'Dragon's Den' pitch for your invention. You should be aiming to convince your parents/siblings that they want to buy your product.
You could create this in any way you want e.g. Powerpoint, drama, poster, video advert…anything that would sell your design! The attached document may help you to plan your pitch. Inventions – Dragon's den pitch ideas
I would love to receive some photos or videos of your designs throughout the week!
Additional maths activities
Additional spelling activities
Additional writing activities 
Please note we have not yet covered all of the punctuation needed for page 1 in class. You could research colons and semi-colons yourself or skip these questions.