We love our reading assemblies!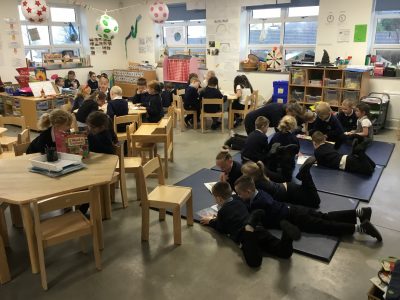 For twenty minutes on a Thursday, year 1 and 2 come together to share and explore their reading books together.
Today, the year 2 children were sharing their most recent reading text. The Year 1s were making sure the Year 2s read it to them so they could understand what the text was telling them. The year 2s were checking that the year 1s were using their listening skills by asking them questions about what they had read to them.