Thursday mornings are such a special time for us.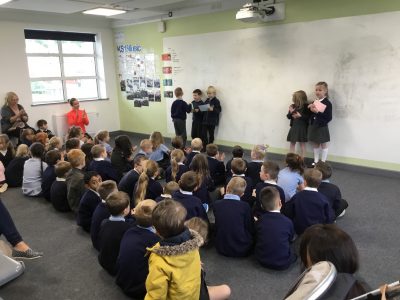 We all walk up to the studio to spend time with our families and friends celebrating those fantastic things we have done that make our school and community so special. Blue certificates are awarded for thoughtfulness, Yellow for team work, Green for great learning and Pink for amazing vocabulary.
It is great that so many family and friends give us their time to come and celebrate with us as time is the most precious gift we can give. If someone gives us time, we know they really care a lot for us.
The children run the assembly all by themselves (which is pretty impressive for KS 1!)
If you haven't enjoyed the experience of one of our assemblies yet, we'd love to see you at the next one.