Foundation Stage
Hello All! We hope that you have had a good week so far?  We have had a super time in school really enjoying our our last times to play together before we break for the summer and return to school in September! Here are some photos of out last fun days together...
read more
Hello Everyone! We hope that you were able to enjoy the beautiful sunny weather this weekend? Our dog Ollie loved a really long swim in the sea on Sunday morning but I did not join him!!! Did you manage to male some ice cream at the weekend? if you did not make your...
read more
Hello and Good Morning Everyone 
I am looking forward to seeing more of you today for our Zoom story sessions. I can't wait to see what you want to share. I wonder what it will be ??? 
Monday was a lovely warm day and listening to the weather forecast  this week is set be become hotter and hotter!  So outside and shaded fun is necessary. Today I spent a long time watering the vegetables at work. The vegetables are growing well with all our care. At my house my courgette plant is VERY happy and producing giant vegetables.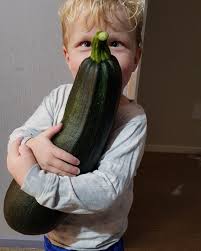 Have you planted any vegetables that are growing in your house or garden? 
I was sent some brilliant adventure pictures today. We live in an amazing part of the UK. You can have so many different adventures as a family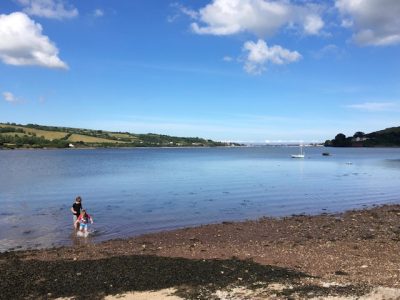 Water and sea creatures adventures!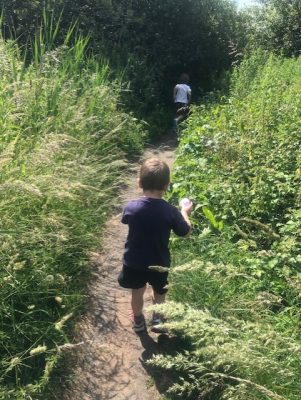 Narrow, overgrown country lane adventures!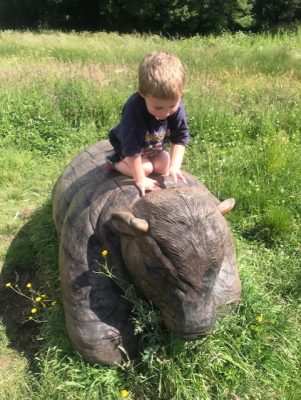 Even WILD animal adventures!!! 
Even in your back garden or on your regular walk you will notice wonderful natural things. 
I wonder if you can find something that you think is beautiful .. Like the shell that was found last week!!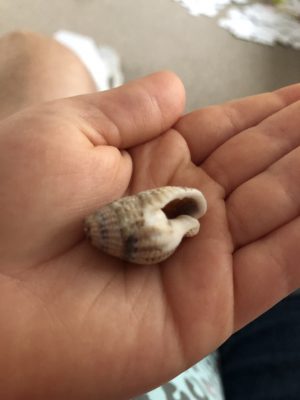 Find something that is beautiful and precious just to you.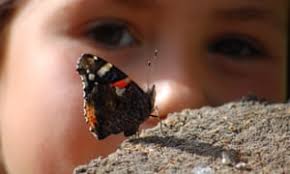 We spotted a butterfly between the crates when we were building today .. I wonder if you have noticed any yet?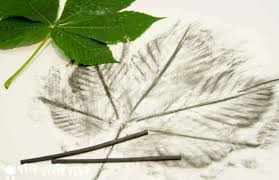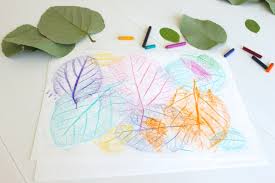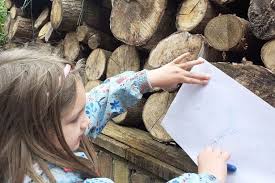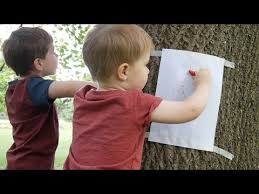 So this is the  first of this week outdoor challenges, 
I wonder if you can find a leaf which you like and a tree. First spent time feeling the back of the leave  (the veins)  and the trees bark. 

You could then try and create a print. You will only need  a crayon, a piece of paper ( tape if you want to hold the paper still ) A crayon with no paper on the sides is best so that you can use the side of  the crayon to rub.  Creating a print is HARD work and you will need to press down hard. See what pattern you can make?
Keep Enjoying your adventures outside… A story which you might know well!!  Enjoy . 
I look forward to seeing you all soon Miss Butler, Miss Lofthouse and Mrs Breakwell.