This week in Nursery we have been exploring monoprinting, a process in which children's marks are captured to create a unique print.
The children chose a colour of paint which was squeezed straight onto the table! Then, they got stuck in with their hands, making a variety of marks within the paint. Some children used their whole hands across the table, some used their fingers to create patterns and others preferred to use a foam roller or a brush. We also began to experiment with some colour mixing.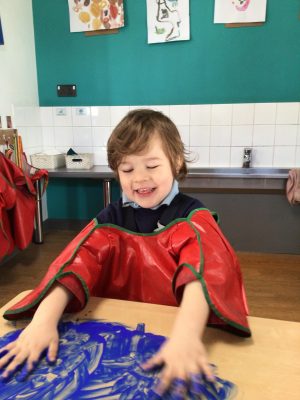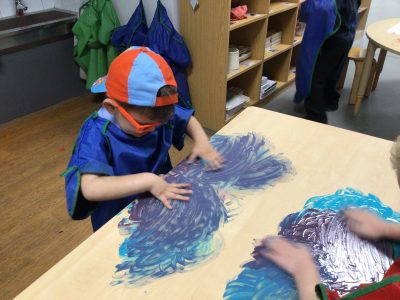 After they had plenty of time to explore the paint, we placed paper on top of their paint to capture their marks in a print. Have a look at these amazing works of art.