We have missed being together!
The children in year 1 and year 2 assembled today to think and share ideas around our whole school focus of 'Making our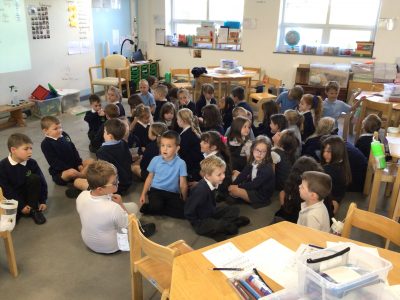 school community a better place.' We talked about the word assembly and what it means (Avengers Assemble was a really useful hook!) and how we can use our phonic skills of saying and sounding to write it.
We talked about what kind of school we wanted and decided we wanted a kind school, so shared ideas about what each of us could do to make sure this happened. As we have come to expect, the thoughts and ideas the children came up with were really well considered.
The year 2s wanted to act as role models to the year 1 and so partnered up to share their R-Time listening skills as well as their ideas around what being kind would look like.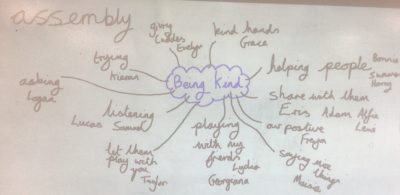 I hope I'm able to live up to their example!