Buongiorno Year 1!
I hope you are enjoying your week of exploring using maps so far? They are a fantastic tool to help you to discover new place and find out more about the places you love to visit.
Yesterday some of you might of had a go at using Google Maps to plan a route to go on your daily exercise. Today you could use Google Maps to guide you to Decoy Park.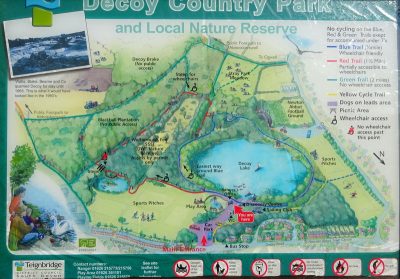 Whilst you are there take a look at the Decoy Park map. This map looks a little different to Google Maps but will help you to plan your walking route. Have a look at the different coloured routes on the map together. Is there a route you have haven't done before? Have you seen something on the map that you are curious about?
On the right hand side of the map you might have noticed symbols. This is called a key. Not the kind of key you might use to unlock a door! The key on the map tells you what different symbols mean. The symbol are of important things you might see or different routes you might choose. When you look on your map, try to use the key when you spot a symbol. What does the symbol mean?
Remember to orientate yourself before you begin your walk! When you arrive at Decoy, stand facing the lake as you come out of the carpark. This will help you to check that your map is facing the right way.
Keep up the fantastic reading and learning on BugClub! Miss Cameron and I have been really impressed by how some of you are taking care in reading your books and giving the activities a good go. Well done!
Check out BBC Bitesize maths for today's learning all about solving problems with length and height at https://www.bbc.co.uk/bitesize/articles/zrq98xs . I wonder how tall the tallest person in your family is… I wonder how tall your pets are…
When we think about social distancing, we have to think carefully about the magic 2 metre rule! This rule means that we stand 2m away from other people to keep ourselves safe and happy. See if you can measure 2m. Can you find anything that is 2 meters long or high?
No active challenges today because we have the Decoy walk activity! I am going to go for a run this afternoon with Harry and have decided that for every kilometre I run I get a piece of chocolate. How many kilometres do you think I'll be able to do? You want to set your own active challenge. If you do, let me know what your active challenge is and I might try to give it a go!
Have a great Wednesday!
Miss Hall 🙂