We did a Time to Think, PSHE/Seal activity this morning in preparation for our  assembly. The children were asked to reflect on the question, "What makes me amazing?" We all then shared our thoughts.
I think you might be pleased to see what your children were thinking and feeling about themselves. It certainly made me smile!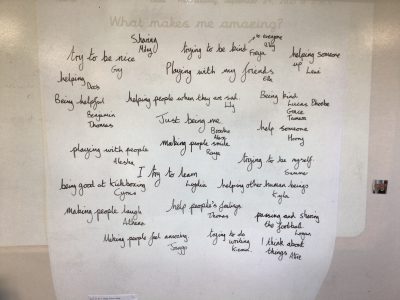 What an amazing bunch of human beings!