Wow! What an amazing afternoon we all had yesterday.  The sun was shinning and we had great fun taking part in different events.  The children participated in javelin throwing, relay race, shot put, standing long jump, sack race and the egg and spoon race.
Although it was a shame families could not join us, you would have been very proud of your child.  They showed great sportsmanship and respect for each other when completing the races.  Thank you for your support in making sure your child Sports Day was a success!
I am sure you are all keen to know the results….drum roll please…
1st – China (Red Team)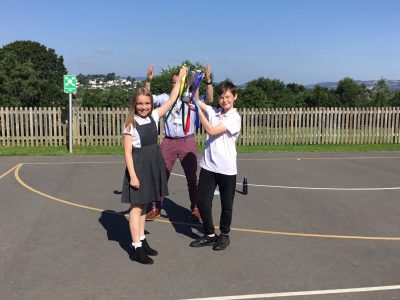 2nd – Brazil (Green Team)
3rd – Italy and Australia (Blue and Yellow Team)
Elijah received the 'Respect' trophy for his support towards other children, during the events.