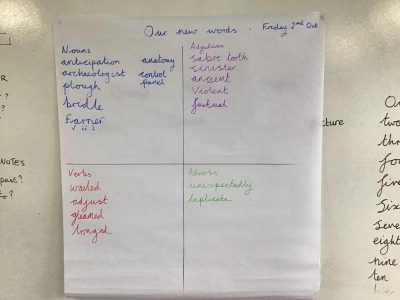 As we get into the swing of new ways of working, we are making sure we keep focusing on those things that are the most important. Our children are safe, happy and ready to learn so now we can start bringing in all of those other fantastic, wonderful developmental experiences.
Word are important and so we have now found our way of sharing all of the wonderful vocabulary we discover through the week in our reading and talking, at school and home.
Here are the words we discovered and shared last week. I cannot wait to see the list we come up with next week!