Welcome to a new half term.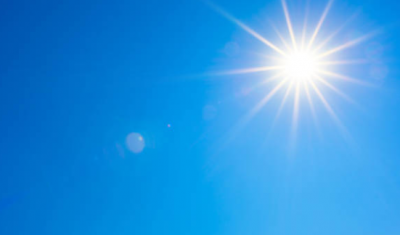 I hope you have all enjoyed the fantastic weather over the past week. It has been glorious. We have been outside a lot doing stuff in the garden and going on family walks in Baker's Park and sometimes Bradley Woods. I hope you have had the chance to get out to enjoy the weather.
There will be a slight change in approach over the next few weeks where it will see us move away from the themed style learning and onto a daily focus. There will be however a chance to revisit the themed learning we have been exploring alongside these activities.
Monday's Focus 
Times Tables
This year you have all made fantastic progress at learning your times tables. To keep this up you can use the following site. (https://www.timestables.co.uk/multiplication-tables-check/)
Below there is an additional times tables rhyming activity you can do. It's fun and creative. Click on the link to access.
Here are some examples of the rhymes you can create
Tuesday's Focus
Maths
Mental Maths Train
https://www.topmarks.co.uk/maths-games/mental-maths-train
Mental Maths Train is a maths game which focuses on the essential vocabulary of addition, subtraction, multiplication and division. It can help children to understand what type of calculation they have to do when faced with word problems.
It is a multiple choice game that is suitable for children from 5 to 11 years of age. Mental Maths Train is also good for consolidation of times tables knowledge.
Wednesday's Focus
English 
Discovery Education
On the front of the learning packs received towards the end of the week, there was a username and password for a resource called 'Discovery Education'. On Discover Education you will find lots of different resources to support your child's learning. Check out the section 'Espresso' – 'KS2'.
I hope you have been able to log into Discovery Education. Today, I would like you to do the following activity.
Once in the section KS2, please go to 'English' – 'Grammar and Punctuation' – Word – Using Standard English verb forms – Under Standard English verb forms, you will see a video screen. You will need to click on it to watch it (it can be watched again and again). Once the video clip has been watched, you can then attempt the quizzes and activity that follows it.
Additional Activity
Keep a diary of the things you get up to over the next week. There is a template below you can follow.
Thursday's Focus
Reading
Reading Challenge.
You could read your favourite book or pages from your favourite book either by yourself, to a sibling or to an adult.
Afterwards, I would like you to design a poster to tell the story of what you read.
Remember your poster will need a title, a picture and a little bit of writing to tell the viewer what the book is all about.
Here are a couple of PowerPoint slides to help your thinking.
Friday's Focus
Revisting Themed Learning
We would like you to review the learning that you did previously on you under the sea project. We would like you to review this learning to see if there is anything you would like to explore further. It will also give you the opportunity to add more information to your project. You might like to take it in a new direction, for example, maybe you might like to explore sea plants rather than sea creatures.
If you have not explored this yet, you still have the chance to do so!
See link below.
Please see below some additional fun activities.
t2-s-1190-the-worlds-largest-oceans-and-seas-activity-sheet-english
Have fun and happy learning.
Please take care and stay safe.
Mr Whitty