Week Beginning 20th April – Musical Madness!
I hope everyone had a lovely weekend. After a wet and rainy end to last week, it looks like we are back to bright sunny days, which is great.
We have a bit of a change of approach towards supporting children's learning over the next few weeks. The week's learning is going to have an overall theme and all activities will be linked to that theme. We hope this keeps things interesting.
This week's theme is music as the title suggests. We will be listening, researching, singing and chatting about different types of music over the course of the week.
Let us know what you think!
Monday:
Have a look at the link to BBC Bitesize have a look at the videos, activities and quizzes.
https://www.bbc.co.uk/bitesize/subjects/zwxhfg8
Tuesday:
Check out Discovery Education – 'Espresso' – 'KS2' – 'Music'.
Once in the section KS2, please go to 'Music' and have fun exploring.
Wednesday:
We would like to you investigate and experience different styles of music. The musical styles we have come up with are country and western, reggae, classical, blues, soul, dance, rock, gospel. These are only a suggestion however we know there are many more.
Thursday:
On Thursday, we would like you to do some research on your favourite band or singer and then produce a poster to show what you have discovered.
Please see the link below for some ideas to get you started.
Friday:
Today we would like you to have a go at making your own music using all the skills you have discovered this week. These activities will offer you a chance to explore and have some fun creating your own music in whatever musical style you wish.
BeepBox is an online tool for sketching and sharing instrumental melodies. It gives you the option to choose from lots of different instruments and layer them onto the arrangement page to play simultaneously and make a tune.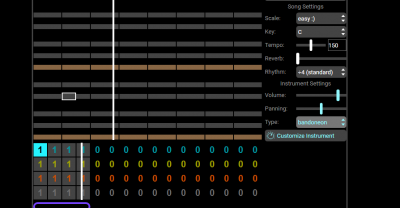 https://beepbox.co/#8n31s0k0l00e03t2mm0a7g0fj07i0r1o3210T1v1L4u99q3d7f6y3z1C0c0AcF8BcV9Q4200P6789E0000T0v1L4u12q1d1f7y1z1C0w2c0h2T1v1L4uc0q1d2f6y2z1C0c0A4F3B5V9Q0506Pd474E0912T2v1L4u15q0d1f8y0z1C2w0b4h400000000h4g000000014h000000004h400000000p16000000
Incredibox.com
If you type 'incredibox' into google it will come up straight away.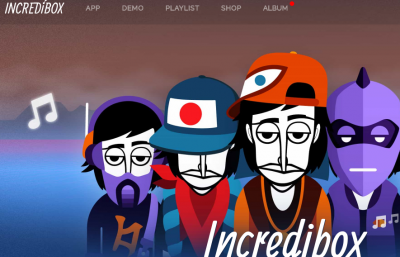 This is available online or to download as an app. This works by dragging and dropping different beat samples to the characters on screen to play. You can start and stop the sample by clicking on the character.
I liked how easy it was to record and save the tune that I made (click on the three lines to select record, save it by giving it a name when prompted to and then enter your/your parent's email address and it will send directly to the inbox.)
Other Things to Try:
Teach your parents the chorus of your favourite song.
Learn the chorus of your parent's favourite song.
Find and decide as a family, on your favourite lockdown song and dance.
Have a go at Youtube Karaoke with your family.
Things to keep going with:
Times Tables and reading
Have fun. Any questions, please get back in touch.
Mr Whitty