Hi everyone,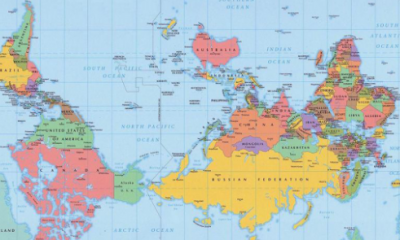 I hope you had a lovely weekend and that you had the opportunity to get out to enjoy some of the fine weather. Our focus this week is Geography and mapping in particular. We are calling this week 'Mad about Maps!'
Mad about Maps!
On Monday and Tuesday, we will be learning about maps and the key mapping skills that you need to create your own maps. You will then have the opportunity to put these skills into practice on Wednesday, Thursday and Friday.
Top Tip for the week!!!!
Remember you can access maps of our local area on Google Earth. These will be really useful.
Monday:
https://www.bbc.co.uk/bitesize/subjects/zbkw2hv
The link above will guide you to BBC Bitesize. There are three links that are really fun and useful. They are 'Mapping the World', 'Maps' and 'Contours, Keys and Symbols'.
Behind each heading you will have a video to look at and a follow up activity to complete.
By doing these activities, it will set you up nicely for the rest of the week.
Tuesday:
On Discovery Education – Espresso – KS2 – Geography – Maps and Mapping. Once in 'Maps and Mapping', you will find four headings. First I suggest you take a look at 'What are Maps?' section to get an idea of what maps are all about. Then take a look at 'Making a town map' to see what is involved in mapping your local area and after, take a look at 'Creating a Village Trail'.
https://central.espresso.co.uk/espresso/modules/t2_mapping/index.html
Wednesday:
Time 2 Think:
For a quick warm up activity, here is a birds-eye view of Buckland.
Can you spot places around Buckland you know? Can you see the school? Can you spot Sandringham Park? Can you find the Co-op? What else can you find? Ask your parents/carers to help you. What can they find?
Main Activity:
Mapping template: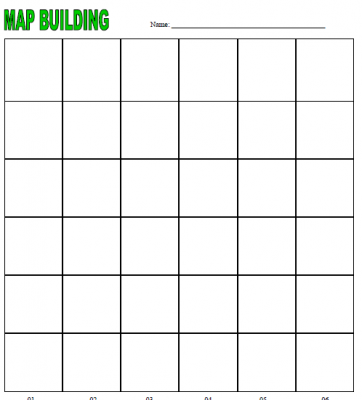 On Wednesday, I would like you to map a room in your house with a birds-eye view – looking down from the sky!
Remember to think about scale. Scale is how big things are in relation to another. An example of this would be to think about how big a wardrobe is comparison to a bedside table. Would these items be the same size in the map of a bedroom?
Normally the bedside table would be smaller so it should appear smaller in a map you make.
Thursday:
 We would invite you to get your walking shoes on as we would like you to take a walk and map your route using the key skills you have found out on Monday and Tuesday.
Friday:
For Friday's activity we are suggesting that you make a journey to Sandringham Park to build on the skills you have been using on Wednesday and Thursday. Can you map the park using all of the map making skills you have been learning?
I hope you all stay safe and have a great week.
Mr Whitty
Watch this space for some extra fun!