Hello Everyone It was such a beautiful Tuesday afternoon bright blue sky and so lovely and warm. I hope that you all managed to spend some time outside on a walk or in you garden. During my phone calls I heard some of you were swimming your garden pool, others were enjoying the lolly pop recipe. It was a perfect day to enjoy a lolly pop.
This looks like wonderful fun in the SUN! Picking ball out of water with your feet! FABULOUS fun.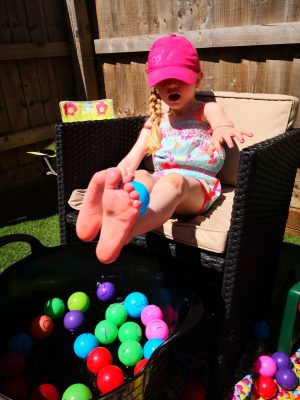 It was lovely to hear all of your excited and happy voices again today, there were lots of giggles from you all during my telephone calls. You are all getting VERY good at talking to me on the phone. I understand it is tricky that I don't use a phone with a picture screen, so many of you wanted to show me things and using my old hands held phone doesn't allow me! Sorry. 
The giggles and excitement during my phone calls involve role play… I spoke to a mermaid with makeup and bangles, Then I spoke to some who had put their dad into ' tickle jail ' because he was tickling them… I've also been sent photos of two pirates on a treasure hunt… I wonder what character you have  played and enjoyed recently?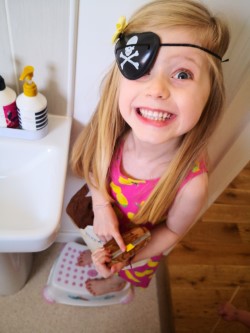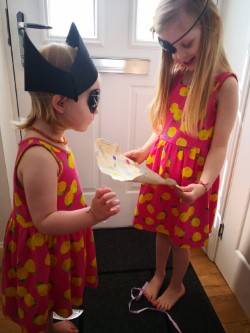 Maps seem to be everywhere at the moment, other year groups across the school are also exploring maps!
I wonder what your pirate map would look like? You could make a map of you garden and then hide something from your mum and dad…. I wonder if they will be able to find the item using your map?  Then you could take turns CAN YOU FIND THE TREASURE?
Today I want to share with you Mrs Galling exciting news.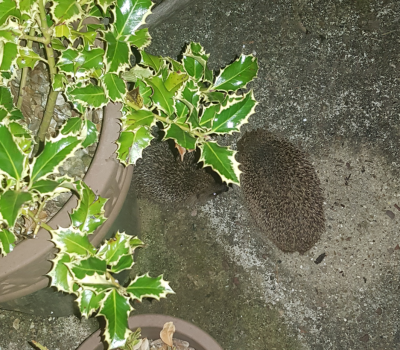 Mrs Galling has Visiting Hedgehogs!
Mrs Galling was getting ready for bed several weeks ago and was surprised to hear a loud snorting sound coming from outside her bathroom window, so she fetched her husband to investigate!
Mr Galling opened the bathroom window and looked out, to discover a fully grown hedgehog and a baby hedgehog snuffling around the plant pots, looking for bugs. Mrs Galling was VERY surprised, she didn't realise that hedgehogs made a sound which is similar to a pig!
Mrs Galling was able to get some special hedgehog food, as they mustn't eat bread or seeds as it is bad for their bones. Every night at about 10pm Mrs Galling puts out a bowl of food and a bowl of water for the hedgehogs.
We have 'spied' them at their dishes several times, however they are very secretive and hide behind the plants when they spot us! They must like the food, as the bowl gets pushed quite a long way across the ground each night.
We also saw them in our flower bed, they were snuffling through the leaves and earth looking for bugs to eat. Hedgehogs are most busy, as it took them 3 hours to work their way through our flower bed!
Having hedgehogs in our garden has made both me and my husband smile.
I wonder if you could make a mini hedgehog with your playdough and stick that you can find at home or on your walk?. I wonder if you will make a baby or fully grown hedgehog? I look forward to seeing your designs.
I wonder what new insects, birds or animals you might find in your garden or on your walk today?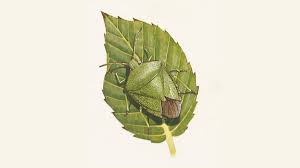 I know three of you enjoy  looking at horses and ponies on your daily walks. I watched the farmer near me getting the hay out ready for their horses on my early morning walk. I will check next time by looking into the stables to see if there are ponies,  as you requested.. I will let you know.  During this walk I also found a 'Green Shield Bug' on my shoulder!!! He must  have needed a ride.
 Have a lovely Wednesday and Keep Smiling and Keep Safe 
Miss Butler , Mrs Breakwell and Miss Lofthouse