This year 2 class are brilliant! They have only been in the room with me a few days but have brought a massive amount of knowledge and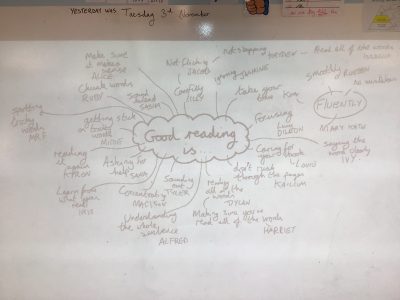 understanding about the value of reading and they have a really clear understanding of the sorts of things they need to be doing to read in a way that makes them proud.
Great work Miss Hall and Mrs Bunce!