The year 2 children had an amazing experience today with the Space explorer dome.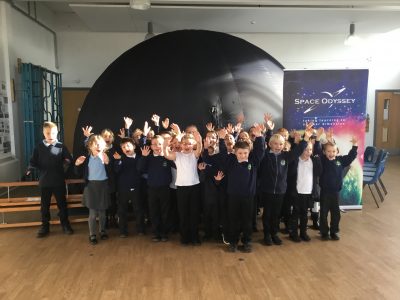 As part of their learning around Space and Planets, the children were taken on a fantastic (virtual) space trip to see the planets up close.
We launched on a huge rocket, orbited the earth and even landed on the moon. we took a tour of the Solar System and visited all of the planets from Mercury to Neptune all with expert commentary from Simon, our guide.
This gave them a huge amount of ideas and inspiration for their writing and creative learning. All of the information they gathered in the dome which was captured in a big team writing activity straight afterwards and will really help them develop some great information texts about the Planets.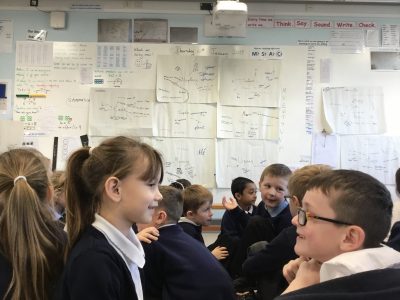 Make sure you ask them all about it! I am sure this is one day when your child will not say 'nothing' when asked what they did today!