Good Morning all
What a beautifully sunny day Monday turned out to be! I hope you were able to spend some time playing outside? I managed a little bit of gardening and the seeds I planted seem to like the sunshine and the water I give them each evening as they are growing so well? How are your seeds growing if you managed to plant some?
Mrs Heap and Ching Ching have been busy  making another video! This one is all about making bread. After you have watched the video click the blue writing for the activity sheet Mrs Heap has made for you!
Click the blue writing for the activity sheet:  I hope you enjoyed making your bread today
You may remember that I recently posted a photo of Ella and her bread making. Her recipe is different from Mrs Heap's and Ching Ching I have added it below in case would like to try and make Ella's bread!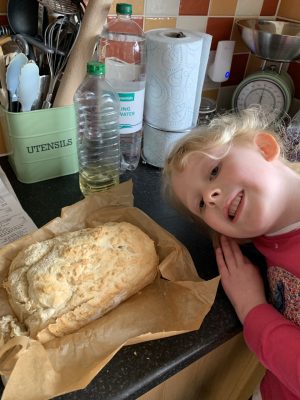 Ella's bread recipe
This is my friends recipe that we used I didn't use the cheese. I added 2 teaspoons of baking powder to every 150g plan flour to make the self raising flour.
Preheat oven to 170c
Grease and flour a cake tin loaf tin or even a Pyrex dish
In a large bowl mix:
400g flour – any kind but we use self raising or plain flour
1 table spoon sugar
1 teaspoon salt
1 teaspoon baking powder (I add this even if using self raising flour)
Add any flavour if you want at this stage eg pesto , olives or chili flakes
To the dry ingredients add:
330ml of cheap fizzy beer / cider or fizzy water
Mix by hand with a fork until it's mixed but the consistency of angel delight ( you might have to add a little more water depending on the flour)
Top with grated cheese (optional)
Once you have a gooey bubbly mix tip into the tin and put the tin in the middle of the  oven for 40 mins no peeking
Once cooked, Tip it out, tap the bottom and it should sound hollow
Super easy peasy cheesy bread why not give it a try?
All this bread making has reminded me of the 5 currant buns song!
You could make your own bakers shop perhaps with pretend buns that you can make from play dough or cut out from an old magazine or you could draw some buns. You may choose 5 or 8 or 10 or 15 buns in your shop and maybe you can count out the same amount of pennies so your family can come and buy  1 or 2 or 3 buns. You have to add up the pennies they need to give you each time and sing the song calculating the buns you have remaining in your shop!
On my daily walk I was amazed at how tall some of the wild flowers and grasses seemed to have grown!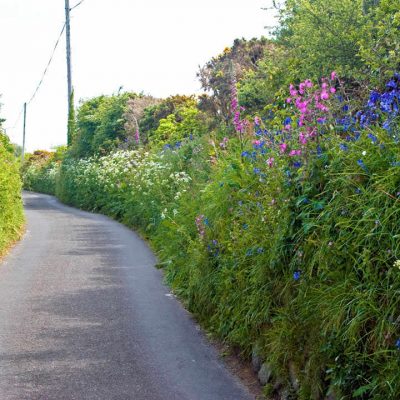 On your next walk see if you can complete this  measuring challenge:
Find a flower or grass that is the same size as yourself
Find a flower or grass that is the same size as your grown up with you (mummy, daddy)
Find a flower or grass which is taller than yourself
Find a flower or grass which is taller than your grown up
Find a flower or grass which is shorter than yourself
Find a flower or grass which is shorter then your grown up
If you have brothers and sisters they can join in too!
Please send us the photos of you doing this!
The story I have chosen today is about different sizes! It is about 2 bears and a very dark night:
"Can't you sleep Little bear" I hope you enjoy this story!
Whatever you choose to do today we hope you have some fun hopefully in the sun!
Mrs Heap, Mrs Coleman and Mrs Penn