Good Morning Happy Tuesday It was another sunny day on Monday but the wind was also VERY strong. I was in school on Monday helping the Key Worker children and we go blown around the playground!  We made paper planes and wind sticks.. The wind blew the planes a really LONG distance down the grass bank!. If it is windy again this week maybe you could make a paper plane or a windmill/ pinwheel
  I know that lots of you love exploring sticky textures …
Cornflour mixture and water is always popular .…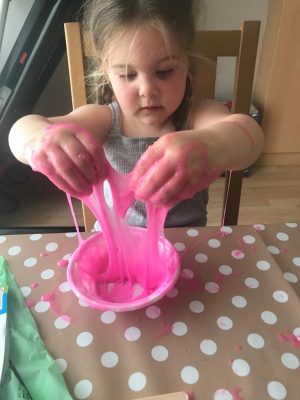 I'm not sure what ingredients are in this gloopy mixture  but it looks like GREAT FUN! I said that I would want to put my hands in to play…
Tomorrow Mrs Breakwell is going to lead a session on making a Larva Lamp at school,  so I thought you might like to explore making one at home.
Making a larva Lamp is a new exploration for us all.. Mrs Breakwell made a larva lamp with her daughter today and sent me a video of the lamp completed,  it was AMAZING. The recipe works really well. `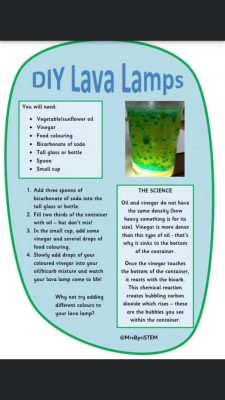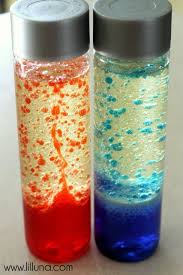 ENJOY the experimenting today!!
Today I have added a story that lots of you might know very well …Julia Donaldson books are SO GOOD.. Enjoy. 
Keep Smiling and Enjoying Time together as a family and KEEP SAFE Miss Butler, Miss Lofthouse and Mrs Breakwell.