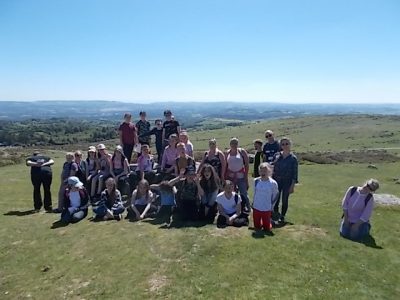 What beautiful weather! What a fantastic morning! We travelled on a coach up to Hay Tor to have a look at the amazing local landmark our school is named after (it's a little bit older than our school though!)

We used maps and compasses to point to local neighbouring towns (Chudleigh, Chagford, Kingsteignton, Teignmouth) and found out that local dignitaries cut steps into the rock 200 years ago just so Queen Victoria could get up to the top for a look!

It was brilliant to get out of class once again and do some learning on a field trip. Thanks once again to parents and carers for coming along and enjoying the trip with us.