Good Morning Everyone 
I have been very busy today phoning families, zooming story groups and watching the key worker children cook apple tarts… You have all been so busy learning in so many different ways.. 
Today I have met a range of teddies at our zoom story session and then I had a lovely surprise and had an email showing that the teddies were having a drinks at the dinner table in someone's house! I wonder what your teddy could be doing in your house? Climbing a tree, having a bath, looking in the fridge… EVEN riding you bike or trucks .  You will have to send me a photo to let me know …!
I have also seen that more of you have been able to make salt dough after getting hold of the ingredient….FLOUR!!! it never seems to be on the shelf.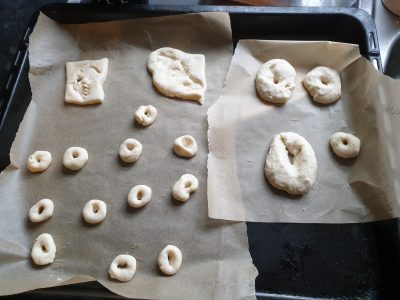 I can't wait to see what they will look like painted….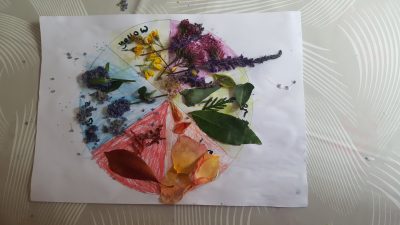 Last week I set a challenge about  finding things outside that matched a colour wheel. This family found so many different items across the colour wheel, Great Hunting.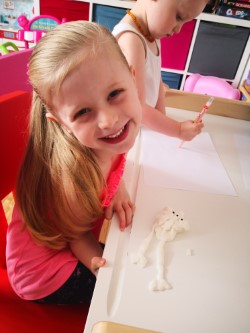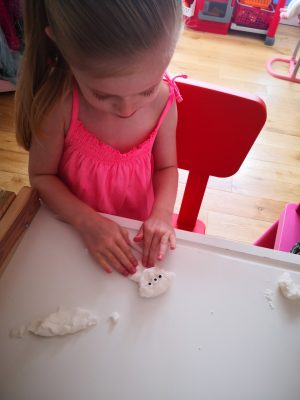 We have spoke about play dough and how we can make shapes and characters … BUT this is NOT playdough its fondant icing and icing eyes.  Its an alien with VERY long legs and I can see he has THREE eyes!!
Today's challenge links to the teddy snack pictures.. I wonder if you could take your own photos of your teddy or favourite car, truck or train … on an adventure somewhere… in your house, in your garden or during your walk!!  I wonder where they would travela nd what they would do?  I CANT WAIT TO SEE YOU PHOTOS. 
It reminds me of a story I love…called THE NAUGHTY BUS… I will add the video clip so that you can share it at home. I will read story next time we meet on Zoom!
Keep Safe and Keep Smiling and having fun together. Miss Butler , Miss Lofthouse and Mrs Breakwell