The Children in KS 1 had a fantastic afternoon on Tuesday 11th February as they shared and applied their learning around what we all need to do to stay safe on line.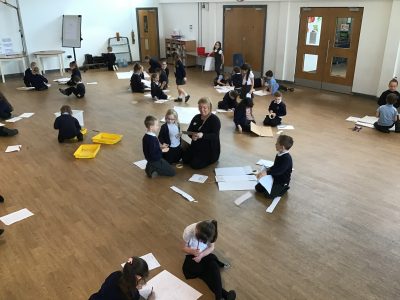 The children had explored the issues relevant to them in the morning and then came together in mixed year teams in the afternoon to create something which would help others to stay safe on line.
We had teams making model computers, some creating posters and a number even got together to create and present small plays. Because of this, we decided to move our learning to the hall so we all had the space we needed to practice and produce our projects comfortably.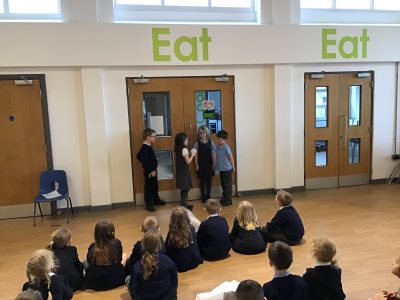 The children were scaffolded in planning a project from start to finish and then presenting it to their peers. The peer evaluations provided were incredibly interesting!
Please talk to your children about what we all need to do to make sure we are staying safe and secure on line.
If there is anything you would like to talk to us about, please just pop in and we will find time to chat.