Ever since being involved in the Babcock Vocabulary project back in 2017, developing vocabulary has been at the heart of our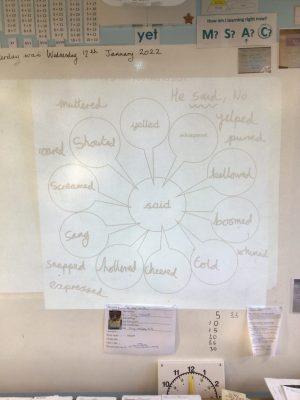 journey.
We recognized that developing word consciousness, seeing an unknown new word as an opportunity for discovery rather than something to avoid, was key to this, and so worked to support this, not just in our children but across our whole community.
This morning, I put a Time to Think activity outside on the board and inside on tables. The quality of the synonyms for 'said' which were brought into the classroom, having been found and shared outside it was amazing.
Really well done everyone.