Good Morning Everyone,  I hope you are all SMILING on this lovely Monday Morning. I'm sure that you all had a very busy weekend. Saturday was such a hot day, I spent it working outside, painting pictures in the garden. I wonder what you all played and enjoyed in the sunshine?  I know lots of you are exploring your biking skills and some of you have now learnt to ride without stabilizers on your bike (WELL DONE) and others can now balance on balance bikes and travel further.(YEAH!)
On Friday 1st May I asked you a question and then forgot to post the answer!! I asked you all if you could remember how to roll paper to make a spiral……..  
                     How to make a PAPER  SNAIL …making your own SPIRAL.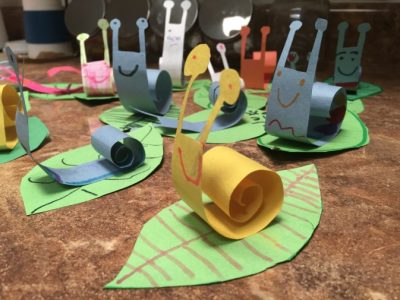 I wonder what colour and pattern you will choose to have on your paper spiral snail?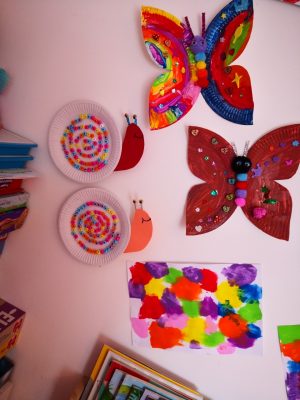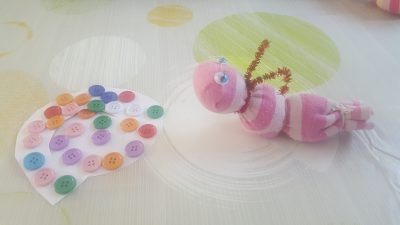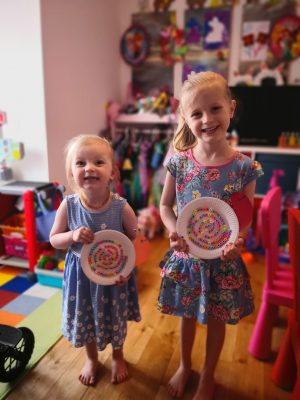 Look at these beautifully coloured snails ..and a sock insect! 
I just love the way that you are drawing and designing images. This activity covers so many skills particularly exercising your fingers and thinking as you create your own stories. Fantastic Thinking 
Today's story is  AMAZING and told with such drama .. ENJOY it and join in if you wish!………
                                     It should make you Smile or Laugh!
                      I wonder what you would Paint if you had a magic paint brush?
Enjoy your Monday and I look forward to seeing pictures of your paper spiral snails and all of the other learning that you want to explore inside or outside.
Keep SMILING and Enjoying time together as a family. Keep Safe Miss Butler, Miss Lofthouse and Mrs Breakwell.