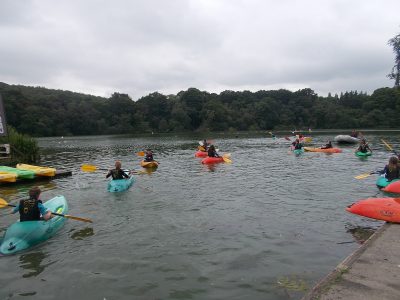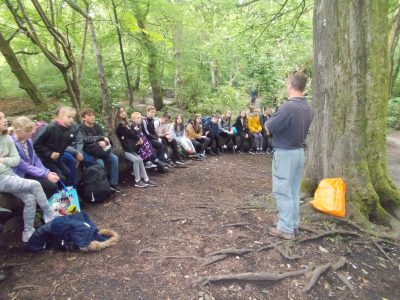 On Tuesday we went to Decoy Lake for a whole day of learning activities.
In the morning we met up with John, the Park Ranger at Decoy. We showed him what we knew about Adaptation and Evolution then surprised him with our knowledge about the classification of plants and animals, including some binomial latin names!
In the afternoon we donned wetsuits and water shoes then spent an hour in kayaks on Decoy Lake. It was fantastic fun learning to use a paddle properly. The Devon Windsurf and Canoe Centre are open all year round so if you would like another go at it, contact Simon on 07971051509 to book or have a look at devonwindsurf.co.uk first.