Good morning all!
This week we have gone mad for maps for your suggested activities. This week is a geography theme with a specific focus on maps. As always, these are suggested activities and I will upload some additional maths, writing and reading tasks at the bottom of the page too.
Monday:
Log onto espresso education and type maps into the search bar. Make sure you click on the KS2  link for maps and mapping!
There are four videos to watch and activities to complete that will guide you through what a map is and how they are used, finishing with 'creating a village trail'.
Tuesday:
Have a look at BBC Bitesize, https://www.bbc.co.uk/bitesize/topics/zvsfr82/articles/zdk46v4 KS2 Maps topic. You can watch the first videos to re-cap on what maps are, why and how they are used or move straight on to looking at the contours, keys and symbols:
Have a go at the quiz after watching the video.
On your daily walk today – can you spot anything that should be represented on a map?
Today you could also have a go at creating a scale drawing of your bedroom, from a birds-eye view. How you do this is entirely up to you – pencils and rulers, lego, minecraft….
Wednesday
Have a look at your estate on Google Earth or on the document: Map of Buckland 
Can you locate your house? Our school? Your friend's house? The park? St Luke's Church? Anything else?
Make notes of where you go on your daily walk today – can you then map the route you took on Google Earth?
Can you use what you learned from Monday to make your own village trail map of your journey?
Thursday
Following the learning you have been doing about maps and looking at maps of the area, could you plan a route for your daily walk today? To be accurate, you will need to use your village trail from yesterday of map of the area to draw out a trail to follow.
Challenge yourself to record where any landmarks or amenities are to see how accurate your map drawing skills have become.
Friday
Test your symbols learning: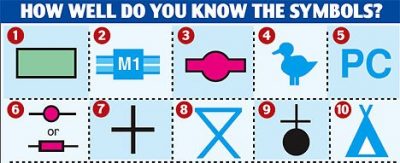 https://www.bbc.co.uk/bitesize/topics/zvsfr82/articles/zd4rmfr
Follow the BBC Bitesize link to learn about latitude and longitude. Then have a go at the quiz at after the video.
Can you find the co-ordinates of your estate on Google Earth?
Have a look at the National Geographic website. https://www.nationalgeographic.co.uk/at-home
Scroll down to the colour a world map with flags activity. This activity requires quite a bit of printing but could be a brilliant task to complete together or over a few days. There are 9 pages to print, which join together to make a large map of the world with all of the flags around it.
As always, if you have any questions please contact me through the upload part of the website (you can just email a question!) or contact us at school.
Keep safe and enjoy the sunshine!
Miss Shopland