It's Friday so I hope you have been talking to your adults at home to agree what jobs you can do around the house to be helpful.
Here's a joke
Why did the man take a pencil to bed?
So he could draw his curtains.
If you spent some time this week looking at maps, know might be time to draw your own. Can you hide something somewhere in your house and then draw a map so other people can find it. It might be like a pirate treasure map!
What are you going to hide? Is it something you are going to make? where are you going to hide it? Are you going to hide it inside or outside/
What will your map look like? Can you make your map look like a pirate map?
Please keep doing your bug club. Reading is the most important skill we can develop as it allows us to get ideas from people we will never even meet. It is also a wonderful way to entertain ourselves as we can visit places, times and situations that we will never get to experience in real life.
Maths focus this week is reminding ourselves and keeping in practice with our calculating strategies. A set of straight forward calculation problems are here 2017 calculations.  If you choose to use these, please do not treat these as an activity for your child to do on their own, be comfortable sitting and talking with them about how they would work out the answers, get them to think about what they already know, what models they could think about to help them and how they could represent the problem in pictures and if they can come up with a story for the problem. I've attached a sheet we use in school to help structure those conversations.maths conversation sheet.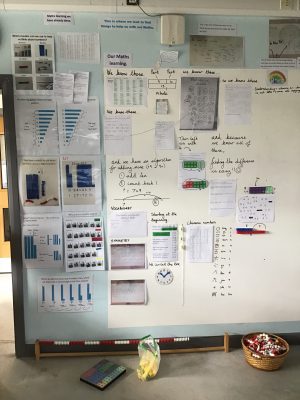 I've also attached a photograph of the working wall where all the things we have learned to do was on display to prompt memories. Get your children to tell you what is shows them.
Please keep reading the letters we are sending out about our plans for reopening. We really want you to get in touch and tell us what you think and feel so we can make sure the plans are the best they can be.
Stay safe and stay happy and we will all be back together soon.
All the best
Mr F.
Mr F.