Friday 27th March 2020
We've made it to Day 5.
First week almost done and dusted!
Our bench is coming along nicely. Bethany and I have been busy preparing the paint, stirring it up to make sure it is nicely mixed and that the paint mixture is evenly mixed together. The paint had been sitting in the garage for well over a year and had separated. It was crucial that we mixed it. We then got our paint brushes out and started to paint it. It is looking better already! We have plenty of more coats to do yet before it will be finished.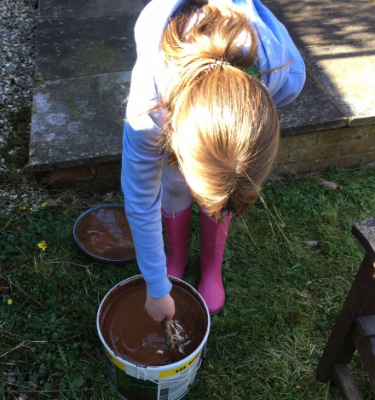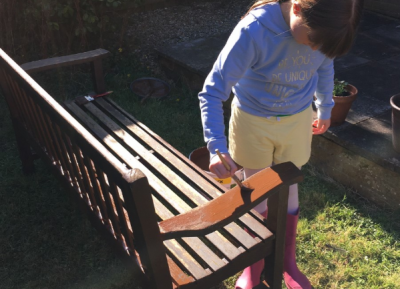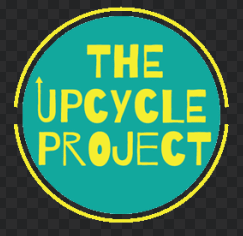 Have you found a project yet? If not, it's not too late to start.
Something new to do or explore
Art and Design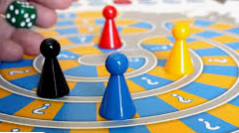 Create your own board game. Using the template create your own board game that you and all your family can play together. Be creative and have fun….
Create my own board game template
Discovery Education
I hope you have all logged onto Discovery Education. If not and you are having difficulties, please email the school and the message will be passed on to me. I will get back to you with a solution as soon as I can.
On the front of the learning packs received towards the end of the week, there was a username and password for a resource called 'Discovery Education'. On Discover Education you will find lots of different resources to support your child's learning. Check out the section 'Espresso' – 'KS2'.
I hope you have been able to log into Discovery Education. Today, I would like you to do the following activities.
English
Once in the section KS2, please go to 'English' – 'Grammar and punctuation' – 'punctuation' – 'Using commas to clarify meaning' – Watch the video. Have a go at the quizzes and activity afterwards.
Have fun learning and happy exploring….
Maths
Top Marks
https://www.topmarks.co.uk/maths-games/mental-maths-train
If you click on one of the four operations (+ – X ÷), it will bring you to a screen with lots of different activities. You can then choose for yourself the level of challenge you wish to have.
Mental Maths Train is a maths game which focuses on the essential vocabulary of addition, subtraction, multiplication and division. It can help children to understand what type of calculation they have to do when faced with word problems.
It is a multiple choice game that is suitable for children from 5 to 11 years of age. Mental Maths Train is also good for consolidation of times tables knowledge.
For the best experience press the full-screen icon in the top right corner of the game. As with all of our games, Mental Maths Train is tablet friendly and it works well on an interactive whiteboard.
Things to continue with
David Walliams Book Reading
David Walliams is reading one of his World's Worst Children stories every day at 11am. Check out his website – https://www.worldofdavidwalliams.com/ to tune in.
 Handwriting/Spelling
I have uploaded some handwriting/spelling resources. It includes the Year 3 and 4 statutory spelling list, along with another list of words we use every day called High Frequency Words or HFW spelling list. You do not have to use the spelling and the handwriting resources together but it works well using both together.  The best thing to do is to only choose about 5 or 6 spellings at any one time and focus on those until they are learned rather than trying to learn too many at once.
Times Tables
Keep learning your times table. All the hard work is paying off!!! (https://www.timestables.co.uk/multiplication-tables-check/)
Bug Club
Keep going with Bug Club. I have updated everyone's Bug Club account. Your login details are in the front of your home and school contact books on page, Wc 30th September 2019. I will be allocating activities on Bug Club for you to complete over the next while.
PE/Dancing
If you are following Joe Wicks – Well done – We did it as a family today and my goodness we were so tired by the end. We were doing it on catch up as we could not do it at 9am. So, if you miss the one at 9am, Joe saves the session to his Youtube channel so it can be accessed anytime.
Dancing with Oti Mabuse is live on her Facebook page where you can learn a dance routine. This goes live at 11.30am each day.
Topic
Continue with your Easter Topic learning. This is a project type task and it should take time to complete. Please see the previous post – Easter Home Learning for more details. To see the progress your project is making, you can create a photographic diary if you take pictures of the different stages of your learning. This would be something I would love to see uploaded to the website for me to see.
Again a massive well done to you all. What a week! The weather has been great. I hope you have all had a chance to get outside for a walk or out into the garden to explore and learn.  
 Have a great day.
Mr Whitty