Good Morning
WELL Yesterday was as WET and FUN as I had hoped!  Everyone of us got WET…. REALLY WET.  Thank you for sharing your FUN its Wonderful to know how many children will have been giggling and belly laughing today as they just explored water and bubbles.
In the Morning by 10am our Bubble Mixture had got HUGE!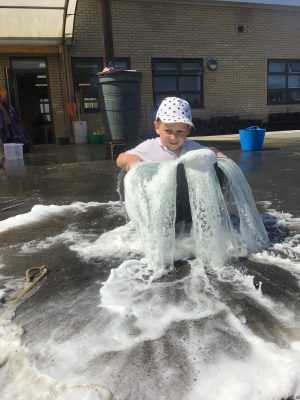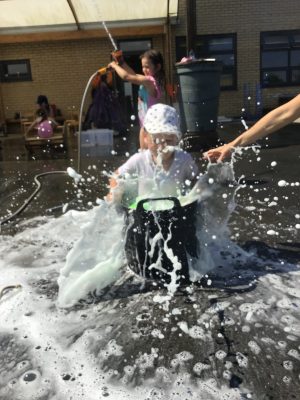 AND went EVERYWHERE!!!!!!!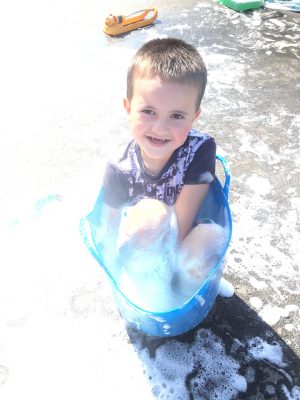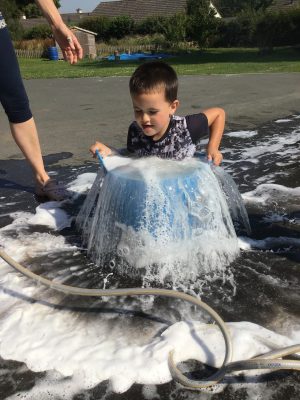 Each bucket made a different SPLASH!!
Then they got hold of the hose…I stood NO CHANCE!!!!!!!! We had a 2 hour water fight in the afternoon and EVERYONE was wet.
It looks like you had FUN and you also managed to make your foam a colour!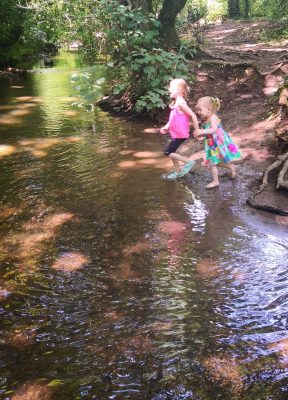 Out and about Exploring is such Wonderful Learning and having Fun in the River looks as Amazing as it would feel for them. I LOVE watching the pure joy on children's face as they truly explore the world. 
So What FUN should we all EXPLORE today Friday.  On Thursday between getting wet the group made fruit kebabs covered in melted chocolate. 
I wonder which fruit you could cut up at home and either make a fruit salad or a fruit kebab?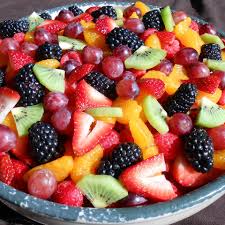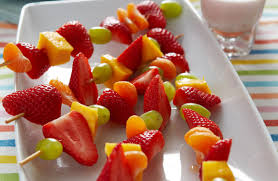 I wonder which you will want to make? 
Enjoy this water story as it describes all of the different types of WATER
Have a wonderful Friday and weekend. Continue to enjoy your adventures together as a family and your active learning. Keep Smiling and Keep Safe Miss Butler