Hello Everyone!
Dare I say it again but what a super hot sunny day it was yesterday! We feel so happy that we were able to join some families in a video zoom story time call! It gives us such pleasure to see your smiling faces!! It was a busy day in school with lots of water based activities! We hope you were able to explore water at home as well! Here are some photos that might inspire you! Send me the photos of your water fun!
In  the Key worker group we made our own jam tarts into pirate treasure tarts by adding sprinkles and chocolate pieces. Here is the recipe to make a small batch of pastry to make jam tarts. You could try to make some this weekend.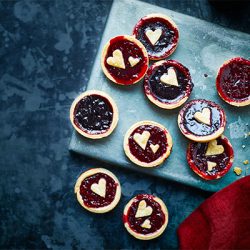 Ingredients:
1 dessert spoon of butter, 2 big dessert spoons of plain flour 
Water to make a dough
jam (sprinkles for pirate tarts)
Method:
place the butter and flour in a bowl rub together with your fingers, add a little water, use knife to combine to form a dough
roll out and cut out circles (we used a pot as we didn't have a cutter)
Place in a bun tray add a teaspoon of jam to each pastry circle. (for pirate tarts add chocolate and sprinkles)
Bake in the oven for 15-20 mins until golden brown .      Enjoy!
Joyful June activities
Friday: see the upside of a difficult situation that you learnt from
Saturday: watch something funny and enjoy how it feels to laugh
Sunday:Create a play list of your favourite songs and take time to enjoy them. One song I quite like is the "wonder of you" By Elvis Presley have a listen. What do you think?
Mrs Heap has sent me another activity that her and Ching Ching have been doing. This is planting an apple seed. You could try and plant a seed from your favourite fruit like Ching Ching. Click on the blue writing     I need to plant a seed (1)
Today's story is a guessing story about going to the beach. Enjoy
We wish you all a very happy  fun filled weekend!
Mrs Penn, Mrs Coleman and Mrs Heap