Hi  Well WHAT A THURSDAY…It definitely rained yesterday afternoon, the plants had a good drink.. I went on a log flume and roller coaster ride with the Thursday group at school.. There were lots of screams and laughter. This started because 2 boys had build a track for a boat and made it move using water… I explained this was similar to a log flume… So after lunch we sat as if we were on the Disney land log flume!  We then tried a roller coaster which even did a loop the loop and  we rode backwards.  It was a great way to laugh for 15 minutes.
I met 'Alfie' bear yesterday,  he popped up to say hello when I was reading a story on zoom.. But today, Thursday he had an adventure ..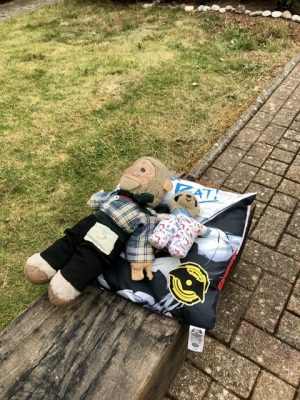 Alfie bear got up and decided to made a chill out spot  in the garden with another teddy friend. They were watching a clever boy ride his bike.
They thought he was brilliant at balancing. BUT then started to rain! so Alfie decided be would like to go to park he asked the boy to drive him.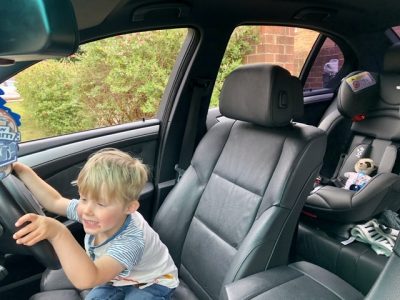 They came back home for lunch and had an inside picnic.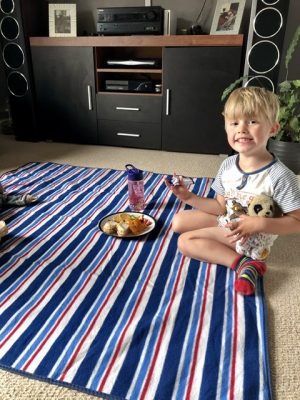 In the afternoon 'Alfie'  took a train ride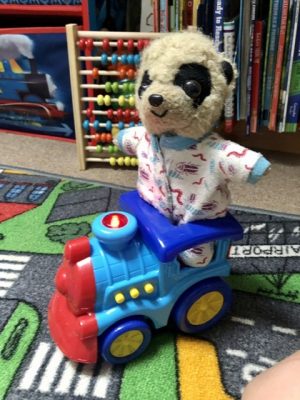 and then snuggled down to have a sleep…
WHAT A SUPER BUSY DAY. …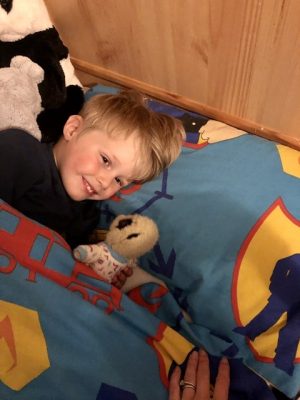 Night Night Alfie 
I wonder if your teddies or toys have adventures?      I wonder what they would explore in your house?  Do send me your toy adventures .. each one will be different. 
I know you all go on adventures and often find treasures … each treasure is special and different..Look at this treasure…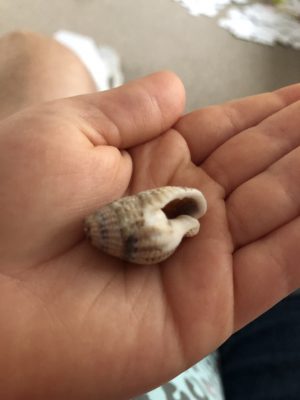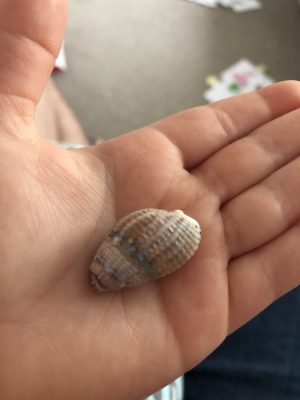 It was found during an adventure to Dawlish Warren… It looks very special. I can't wait to hear more about it soon. I will let you know the story of this treasure. I love the colours and patterns.
Colours, colour mixing and changes always seems to fascinate children and adults. Look at this  colour mixing when painting salt dough.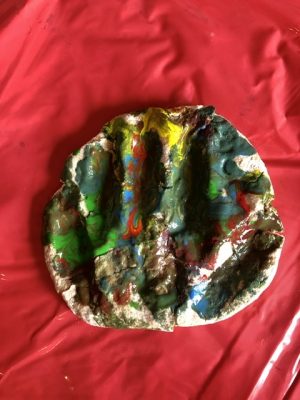 It creates a hand covering in a wide range of colours. 
Colour Mixing is always a great favourite of children. This video shows another way to mix colours using food colouring, kitchen roll and pipettes. ( or using a tiny spoon)  Do you remember a long time a ago we folded the kitchen roll.  This time you can leave the kitchen roll flat.  I wonder which colours you like best? 
Have a Wonderful Friday and weekend.  I will contact you all again soon to book in our next ZOOM meeting. Enjoy time as a family and remember to keep smiling.  from Miss Butler, Miss Lodthouse and Mrs Breakwell