You will need:
A pack of lard
Wild bird seed
Netting that fruit and vegetables come in
A bowl
Add the block of lard to the bowl and break it up into small pieces and add approximately 2 cups of the wild bird seed.  .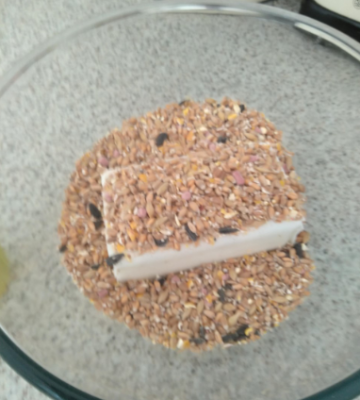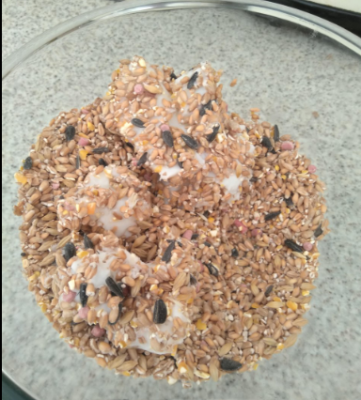 Mix the lard and wild bird seed together and squash together into balls.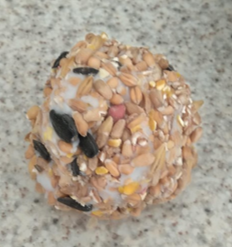 Place the balls into the netting and tie to trees or fences in your garden.
You could take them out with you on a walk and hang them on tress or bushes for the birds to eat.