Year 2 had a brilliant afternoon with Rev Daniel's at Shaldon Methodist Church, exploring the Christian perspectives around Easter. I hope they told
you all about it!
The children learned about Springtime as the time when the world around us awakens from its winter sleep and planted some bulbs to take home and look after. We also learned about the story of Jesus and why he is viewed as such a special person by so many around the world. The children then had lots of opportunities to represent this story through some really interesting and intricate craft activities.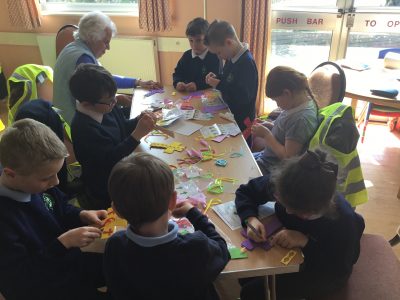 We finished the afternoon by learning a song and dance to celebrate together.
What a great afternoon we had!
thank you so much to Rev Daniel's and her amazing team of volunteers.