Paper Doily Flowers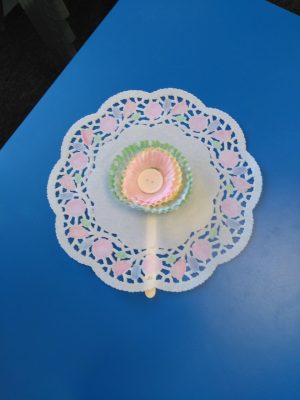 You will need:
A paper doily
Coloured cup cases
Glue
Lolly stick or paper straw
Button
Colouring pens or pencils
Instructions:
Place the cake cases inside each other,
glue them together and glue into the centre of the doily, for the petals.
Glue a coloured button into the middle of the top cake case, this will be the centre of the flower.
Glue a lolly stick or straw onto the back for the stem of your flower.
Colour the doily.
I hope you enjoy making these flowers; I am looking forward to seeing your creations.