Hello everyone!
We hope that you all enjoyed Tuesday! It was bright but a little chilly,however, the sunshine always lifts our spirits and we hope you feel this way too!
I promised some more science experiments today. I would like to draw your attention to the lava lamp experiment that Mrs Breakwell found and tested with her daughter; and they were amazed to see it worked! I have a lava lamp in my lounge and I often marvel at the shapes that appear when it is working! Give the experiment a try.
I was thinking about bubbles I suggested you explored yesterday and suddenly I remembered that you can make a different type of bubbly slime using soap flakes! If you can get some soap flakes it is very easy to make. It can be kept and it gives a slimy ,swampy texture great to explore or use to create a new world for your small toys like dinosaurs, super heroes and so on. Here is the recipe followed by a video of how to make it:
How to Make Soap Flake Slime 
Mix 1 cup soap flakes with 4 cups hot water
Add a few drops of food colouring (optional)
Let the mixture stand for up to an hour
Beat the mixture vigorously with a spoon.
How did you get on with making a kite? Please send us some photos! Maybe today you would like to make a paper aeroplane and then measure how far it flies each time. You must always stand on the same start position. You can measure it by counting your footsteps, laying down a row of cuddly toys to match the distance or your could use string to measure the distance each time! Here are some simple instructions:
fold paper in half, open out
fold the top corners in to the middle fold
fold these corners in again
fold in half
fold back each wing
ready to fly!
Today's story links to wind again! It is called "Rosie's Hat" by Julia Donaldson. After listening to this story I wondered if you can create a journey for one of your toys or even your hat! Where will it go? Will it hide? Will it be safe? How will it find it's way home? Have fun creating your own story! we would love to hear them.
Thank you and we hope you have a good Wednesday
Mrs Penn, Mrs Heap and Mrs Coleman
Here is some information about bug club:
Update to login page from: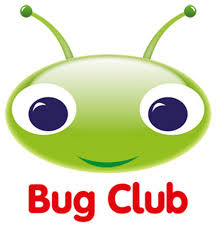 From 16th  May we will be updating Active Learn's new login page to help users on a broader range of devices to log in. When you first login after the update you will need to re-enter your username and password, so please note them down now. To see your password, click on the Show button next to the password on the login page.