Hello Everyone
What another beautifully sunny day Wednesday turned out to be! I was working in school with Mrs Heap, Mrs Coleman, Mrs Breakwell, Miss Lofthouse and Miss Butler. I was able to phone and chat with some of you and will be calling others today and Tomorrow. It is good to hear your voices and have honest discussion about how you are feeling about possibly coming back to school after 1st June. With this in mind I have uploaded some photos of how our classroom looks to allow us to keep a safe distance but also to be able to enjoy each others company. Please have a look at the photos and talk to each other about how our classroom now looks:
Mrs Heap took a group of children and she made her bread recipe with Ching Ching. The children made their own roll shapes! As you can see from the photo the rolls look like that they were made by professional bakers! Well done Mrs Heap and Ching Ching. The children were really fascinated at how the dough grew in size as it prooved. Why not try to bake some rolls at home. The recipe can be found on Tuesday's  post 19th March.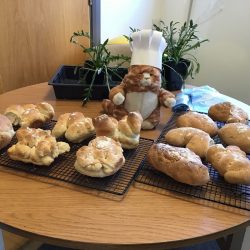 While I was talking to you today it was good to hear so many of you were having fun outside in your paddling pools and outside spaces. At Forest school today the children created a den and then they protected their den from other den builders with some water jets!  They had fun, there was lots of screaming but nobody got too wet!! You could do this at home in your garden and stop any other member of your family trying to get into your den with a water sprayer or you can come up with your own warning alarm!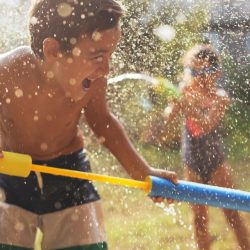 I wonder did you manage to make ice lollies yesterday to enjoy today? Or perhaps you have some ice that is frozen to explore? Miss Butler has posted another ice activity on her Base1 post today : painting with ice cubes why not take a look.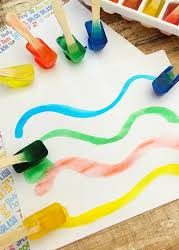 Today our story is about a" little cloud " by Eric Carle. It is fascinating to lay on the ground and watch the clouds and see what pictures or shapes you can see
We hope you have a good day having fun!
Mrs Penn, Mrs Heap, Mrs Coleman