Hello …WHAT a HOT afternoon we had on Wednesday. I was in school on Wednesday, we were very busy… Baking bread, Forest school with water shooting games and then we finished by all sharing lollipops outside under the canopy. I know some of you have also been busy using the recipe that I posted showing you have to make fruit and yoghurt lollipops.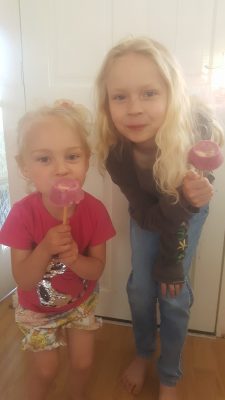 There are so many different recipes that you could explore for making lollipops …Have you ever added sprinkles on top of the lollipops you make ?
Mrs Heap supported the key Worker group in school today to make Bread with Ching Ching….WOW WOW WOW look at the end results.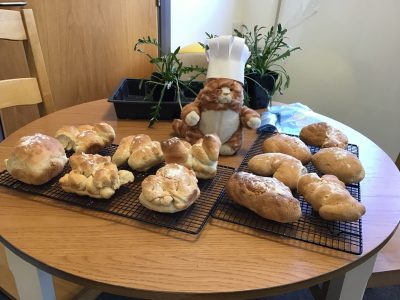 When I eventually manage to get the ingredients for Mrs Heaps bread recipe I will try at home. Do try the recipe if you can, you will find it on Tuesday's home learning post.
It was lovely to talk to so many F2 children and families again today and even if you were hiding from the phone I could imagine your smile!  I have taken photos of the classroom so that you can see the small changes I have made to ensure that we all keep safe and work at a 2 mtr  distance. See what you can remember and what looks different?   You will see that we will all have the opportunity to engage in play and have fun with your friends.
I will be phoning all of the F1 families when I am next back in work.  I can't wait to hear all of the play that you have been engaged with over the last few days.
I hope that you enjoyed the sunshine and managed to get outside and have fun! I heard that some of you have been to the beach and others swimming again in your pools.. It has been lovely to have the sun shining for so long… I'm not sure my garden plants are happy, they are ready for a good drink!
Today's challenge involves being outside using water and paint to make ice cube painting sticks!…All you need is paint, water and an ice cube tray. 
or food colouring, water and an ice cube tray !! HAVE FUN...
Have a lovely day and make sure that you all have fun and smile a lot.…..from Miss Butler, Mrs Breakwell, Miss Lofthouse.