Good Morning. I was in school again yesterday. It is still so strange not seeing you all playing in the classroom or chatting together at lunch time. We played a bubble blowing hide and seek game today, designed by the children!! I've added a bubble liquid recipe at the end because I know bubbles are always so popular but the small liquid pots runs out so quickly. We even spilled half a pot on the floor today during our game!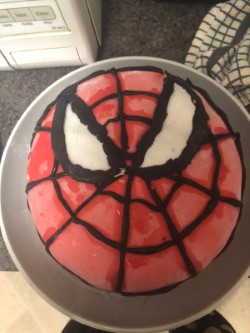 Look at this amazing Birthday Cake ….'Happy Birthday to you, Benjamin'. I'm so glad that you had a lovely day. It was great to hear your voice again today.. I hope you liked our singing!
DENS continued to be built today with windows, doors and I know the children want to carry these designs on tomorrow. I am not in school now until next week so I look forward to seeing how these ideas developed. Its wonderful watching how learning and thinking develops over time. 
Look at this learning over time …. No wonder you were EXCITED… WOW ! Brilliant caring for your plant. 
Today two more  snail spirals were sent to me ..we now have a mini friendship group of snails…I WONDER if you have you have made your spiral snail? We might have more paper spiral snails by the end of the week.
It requires perseverance to make a spiral snail.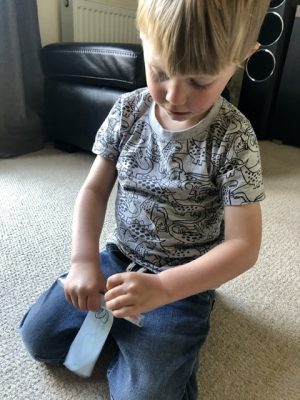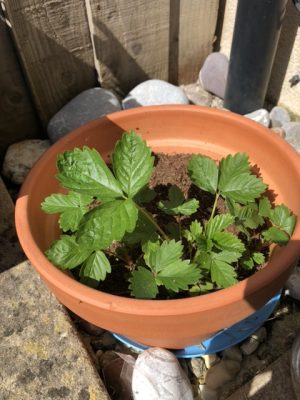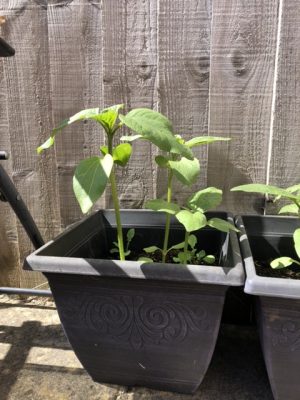 Look at these lovely plants . I know so many of you are gardening …planting flowers, fruit and vegetables. It will be wonderful to watch these grow and bloom. Mrs Breakwell gave us all some flowers seedlings today..I will need to work hard to continue to care for the vegetables and now flower seedlings. I hear some of you are finding ways to feed the birds. I wonder if you have ever made a bird feeder? You can then watch the birds which visit your garden.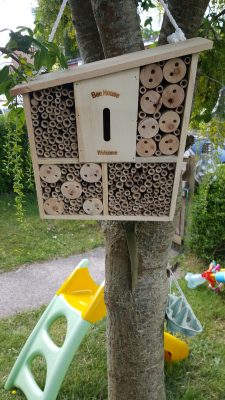 Another family are helping bees and flowers by hanging up a bee house in their garden. Lovely care for our natural world. 
You could even make binoculars like this family to spot birds and insects .. Loving the rainbows!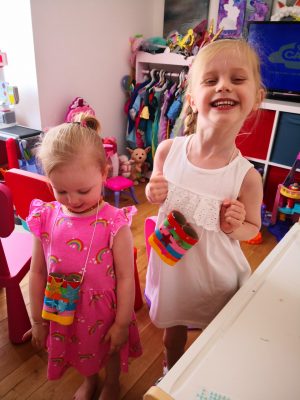 Do you remember the story we read about Timothy Pope?  He didn't have binoculars but a telescope… You might might want to make a telescope instead!  Click on the free reading resources.
Most recipe's I have previously used require glycerin but its difficult to find this at the moment,  so I've found a new recipe for us all to try!
Enjoy your explorations and active learning . Keep Smiling and enjoying your time together as a family. Miss Butler, Mrs Breakwell and Miss Lofthouse.