Foundation Stage
Staying for lunch at school for the first time can be a BIG deal for the children and families but working together we have been able to make this part of our day a time to be social and learn to be independent too! We...
read more
You might also hear about how we have been dancing VOLCANO's ! This session is call  'Write Dance' and we exercise our muscles so that we have strong arms, wrists and fingers ready to write.  Volcano dancing...
read more
We LOVE… PE on a Tuesday and Forest School on a Thursday
We have been developing our observational drawing skills and designing skills through the use of oil pastels and woodwork. JUST LOOK at our skills.

Woodwork has developed perseverance, confidence, resilience and social skills such as the ability to wait as others complete a sustained piece of work.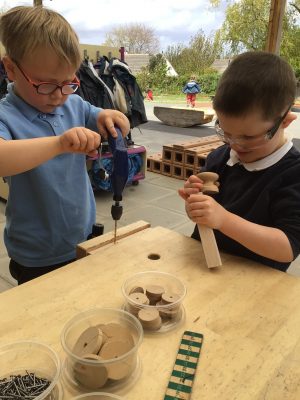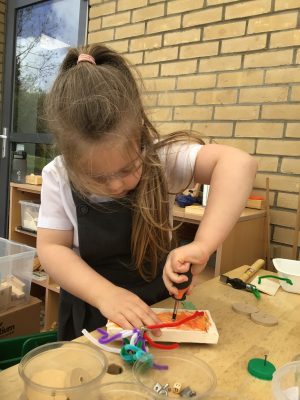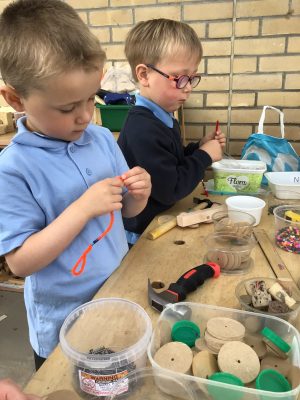 We have also extended our skills in other ways ..
..  AMAZING Unit Block constructions

3D Star Wars sculptures
Reading the class story at the end of the day.