The children in KS 1 spent a brilliant first day back. It was great to welcome our new classes, although we felt we sort of already knew a lot about them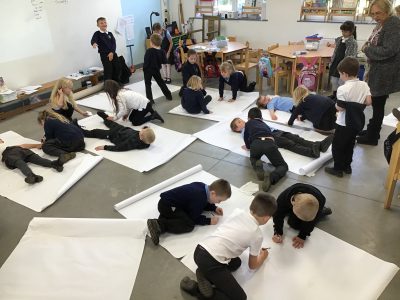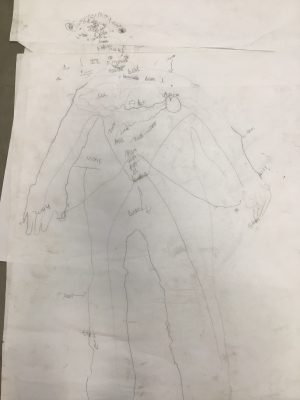 through our transition processes.
In the afternoon, the children really enjoyed drawing around each other and collaborating to create diagrams which showed everything they knew about 'human beings'.
What they created was an amazing insight into their knowledge and thinking and showed us just how much they already know and can access independently. Because this activity was done in both classes, it also provides a beautifully clear picture of how ideas about our bodies can change from yr 1 to yr 2.