Hello Everyone
Not long now until we can see each other again!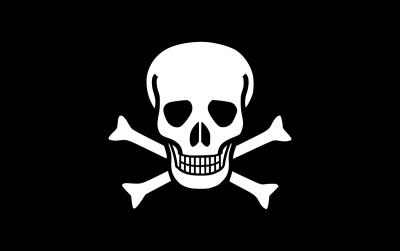 I hope you are reading the letters from the school about how we are determined to get every child back into school, even if only for a short time.
This weeks activities are all based around Pirates.
Let me know how things go.
Activity Sheet: Pirates: Week beginning Monday 22nd June 2020
Building treasure chests- what can you fill it with?

Try using a match box and see how many different things you can put in there until it is full.

Can you get 100 different items in there? Keep a list of all the items you put in there.

Interview with a Pirate.- dress up and pretend to be a Pirate and get your children to ask you questions.
Treasure maps – hide some treasure somewhere in a room and then draw a map to let someone else find it.

Perhaps you could draw a map of your garden or some other outside space and bury some real treasure to find.

Look at maps in general – world oceans –Why did our country have so many pirates and why were they so good? What is an island?

Have a look at some maps of the world, maybe look on line map site and find the places where Pirates roamed the seas. Draw the pirate ships that might have sailed in each area- Colour a blank map and name the oceans that the Pirates sailed on.

Build a cannon. – get a cardboard roll and paint it black.

Get a cardboard box and paint that brown. Can you make it look like wood?

Make some wheels and axles?

How will you fix it all together?

Treasure hunt- bury a real treasure somewhere on the field- use grid system and clues to locate it.

Draw own maps on grids and use this to find the treasure.

Treasure hunt around setting- can you find….

Create a list of things to find around and about.

Making pirate hats- instructions for making pirate hats https://www.youtube.com/watch?v=bD5cYCkBjU0

Make pirate boats- whose is best- which boat can carry the most weight before sinking? – instructions for making boats  – here are some instructions.
Walking the plank- balancing game create an obstacle course to get across.
Making ships biscuits- recipe at https://www.rmg.co.uk/discover/behind-the-scenes/blog/ships-biscuit-recipe
Build Pirate ship- paint planks wood effect- brown with black pen grain.

Use the planks to create your own  pirate ship.

Pirate spelling words A list his here. Pirate words
Pirate stories- find some pirate stories and share them together- putting on Pirate voices.

Create your own pirate story – what was your pirate's name? Who were their crew? What was their ship called and what was it like to live on board? Were they a good pirate or a bad pirate? What did they do that made them good or bad?- this becomes your story.

Think about how you could share your story? Will you act it out? Will you write it down? Will you draw it as pictures?

Could you make a song about it?

Could you use models and a tablet to make a stop motion film- Imotion is a good app for this.

Singing sea shanties- there are the words to a famous one here. They sang it while pulling ropes.

Drunken Sailor – heaving shanty

What shall we do with a drunken sailor?
What shall we do with a drunken sailor?
What shall we do with a drunken sailor?
Early in the morning?
Way-hay, up she rises
Way-hay, up she rises
Way-hay, up she rises
Early in the morning

Put him in the long boat 'til he's sober

Pull out the bung and wet him all over

Put him in the scuppers with the deck pump on him

Heave him by the leg in a runnin' bowlin'

Tie him to the taffrail when she's yard-arm under

If you want to listen to some, here are a selection. https://www.classical-music.com/features/articles/five-best-sea-shanties/

Design Pirate flags- What would you have on your own pirate flag?