I wanted to try a new vocabulary activity called 'Shades of Meaning'.  I picked up from the Consortium symposium we all attended on Wednesday in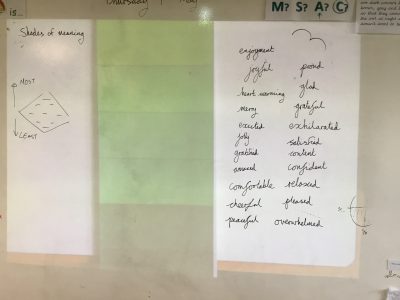 Exeter.
To do this, we needed a few synonyms for 'happy' so I asked the children for ideas.
The list they produced is amazing and is all down to your hard work at home helping the children to be really confident spotting and capturing new words when they come across them. We have all focused on developing vocabulalry and it is brilliant to see how well this is working.
Keep it up everyone. We are all Wonderful Word Explorers!